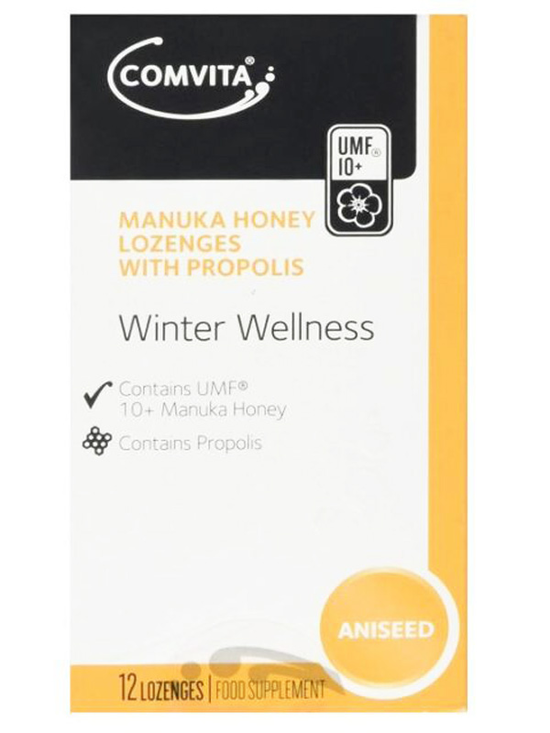 Manuka Honey & Propolis Lozenges - Aniseed 54g (Comvita)
This product is temporarily out of stock.
All Natural Little Helpers
Comvita Manuka Honey Lozenges with Propolis is the original combination of UMF Manuka Honey and Propolis. Natural Aniseed flavour. New Zealand Manuka has long been valued for its health-maintaining effects and Manuka Honey is gaining worldwide recognition for its unique properties. Propolis contains high levels of bioflavonoids.
WARNINGS: Propolis may cause severe allergic reactions. If irritation or swelling of the mouth or throat occurs, discontinue use and seek medical advice immediately. Pregnant or Lactating Women: Consult your healthcare practitioner before use.
You might also like to try...
Ingredients:
EACH LOZENGE CONTAINS: UMF 10+ Manuka Honey, Water, Propolis solids, Aniseed oil (flavouring), Sugar, Corn sugar.
Suitable for vegetarians. For more information on our ingredients policy please see here
This product is temporarily out of stock.
Customer Reviews on Trustpilot