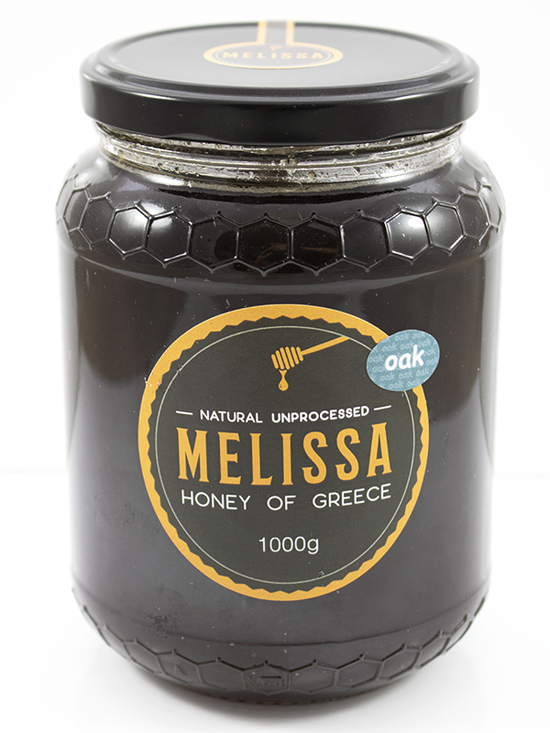 Oak Honey 1kg (Melissa)
100% Pure Greek Oak Honey
This Greek Oak honey is one of the most nutritional honeys in the world.
Thick in texture, extremely nutritious honey with a unique flavour and aroma.
Made by bees in the dense Oak Forests of the Pindos mountains.
Collected by Giorgos, a nomadic beekeeper who has an immense knowledge of these mountains and moves his bee swarms nearly 5-6 times per year to areas of the forest richest in biodiversity. He ensures that the bees feed and collect the nectar from the best areas of the mountains, free from any pesticide residues or industrial pollutants.
Studies indicate that honeys such as oak. pine and chestnut have stronger antioxidant properties compared to more common floral honeys.
1kg.
Melissa only deals with very small nomadic Artisan Beekeepers scattered all over Greece. Their yearly production is very small, and in some instances, maybe no more than 400 kilos.
All Melissa's honey is raw, unheated and unprocessed as it comes from the hive with only an initial basic filtration.
You might also like to try...
Melissa

Discover a fantastic range of authentic Greek honey!
Ingredients:
100% Oak Honey.
For more information on our ingredients policy please see here
Customer Reviews on Trustpilot