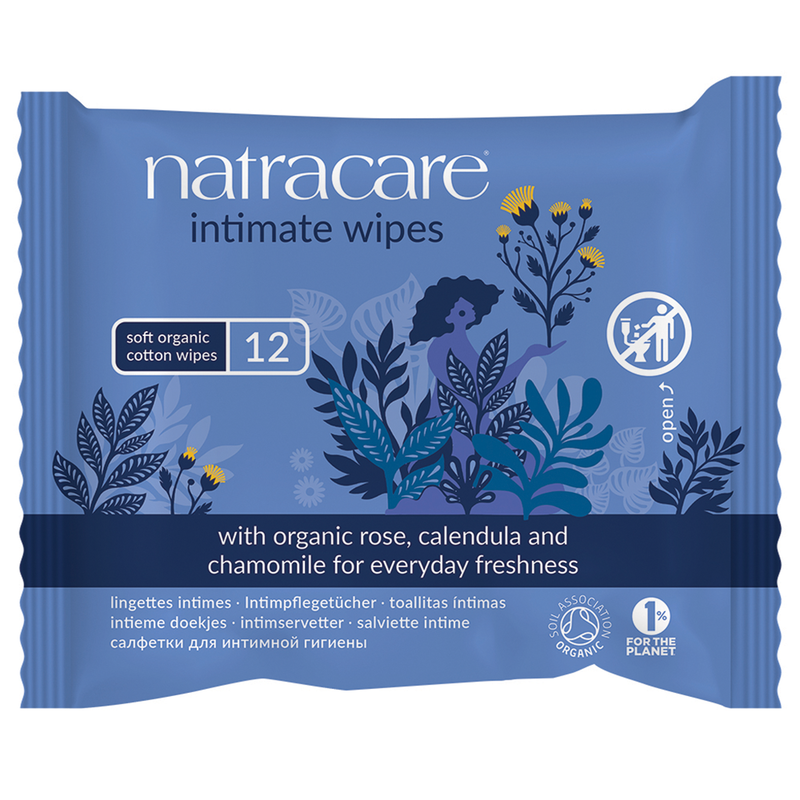 Organic Cotton Intimate Wipes x12 wipes (Natracare)
Soft Cleansing Wipes for gentle Personal Hygiene
100% Organic Cotton Cloth.
Enriched with Organic Essential Oils.
No synthetics, petroleum derivatives, alcohol, parabens, formaldehyde or phenoxyethanol.
Biodegradable and compostable.
Ideal for travel and the gym.
12 wipes per pack.
Moist, soft and strong, these pure organic cotton wipes are infused with organic essential oils: French Rose, Chamomile and Calendula.
Each wipe is gentle on intimate areas, providing a fresh clean feeling, during your period and the rest of the month.
Handy re-sealable pouch.
Customer Reviews on Trustpilot