Mulled Wine - Recipe
Mulled wine is a warming spiced alcoholic drink, that is simple to make, tastes delicious and keeps you toasty on a chilly day. The Healthy Supplies recipe of mulled wine was made using:
Ingredients (Healthy Supplies)
Other Ingredients
1 Ripe Orange, sliced
1 bottle of red wine.
Directions
Heat your wine in a saucepan on a low heat - You don't want it to boil. Add your choice of spices and fruit then leave to gently warm for about 10 minutes. Serve warm. If you prefer, sieve of spoon out the spices before pouring. You can optionally add vanilla pods, mixed spice, green cardamom, fennel or honey for a variation on the flavour.
---
See Also
---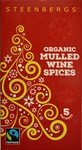 This product is temporarily out of stock.
---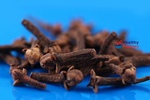 Cloves are probably the strongest flavour in most mulled wine. You can optionally grind the cloves finely before adding them to the wine, otherwise they tend to float around. Or, you can push the cloves into segments of orange before putting the whole lot in the pot.
More Info >
---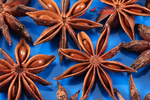 Star anise imparts the liquorice-like flavour to mulled wine. More Info >
---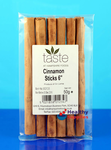 Cinnamon and cassia are quite similar. Cinnamon is usually used in mulled wine, but cassia is similar and usually just fine.
More Info >
---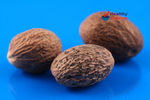 You can add a whole nutmeg to the pot of mulled wine, though the flavours will be more noticeable if you grate the nutmeg into the pot.
More Info >
---
Allspice is a single spice, but it tastes rather like a mixture of spices which is why it is called allspice. It is useful in mulled wine, as it has a general pleasing spiciness.
More Info >
---
Vanilla is like nothing else, having a unique flavour all of its own. It is the flavouring used in custard, as well as ice-cream and many desserts and confectionery. Vanilla is incredibly expensive due to its scarcity, but hopefully you will find our prices reasonable.
More Info >
---
---
---
---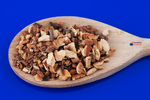 A mixture of cinnamon, cloves, nutmeg, orange peel, lemon peel, allspice and cassia bark. More Info >
Customer Reviews on Trustpilot
Product Recommendations