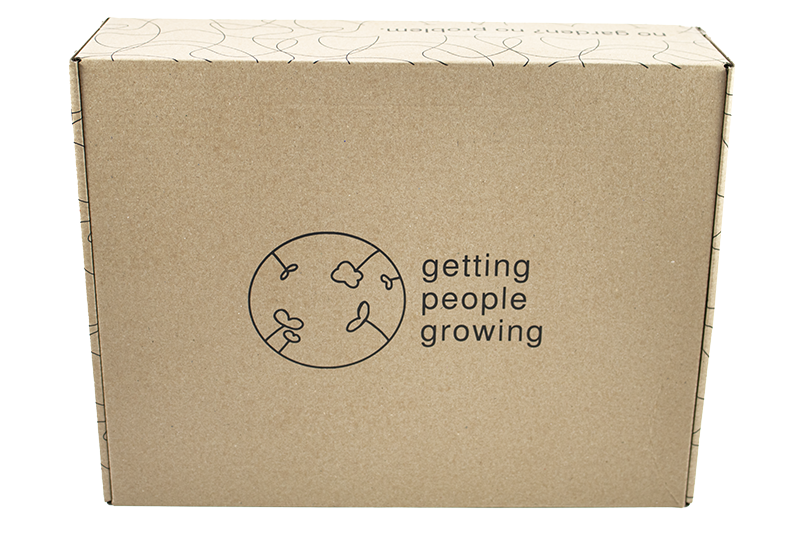 Organic Micro Kit (Getting People Growing)
Micro Green Growing Kit
This award-winning microgreen growing kit provides everything you need to grow 10 harvests of organic, super nutritious and delicious microgreens. Ready in just 7 days. With no experience required. All you need is a window (doesn't need to be a sunny one!) to grow your own organic greens all year round!
Inside your MicroKit is:
2 Large Beautiful Terracotta Planting Trays (20cm)
10 grows Organic seeds (3 Sunflower, 3 Pea & 4 Nutritional Mix (broccoli, radish, kohlrabi))
10 grows Organic Growing Mix (made from recycled materials)
1 Easy to Follow Grow Guide (recycled paper)
3 Individual Seed Guides (recycled paper)
1 Measuring Scoop (recycled)
2 Seed Covers (recycled)
Microgreens are really nutritious and are great for your health and the environment alike. Add them to curries or pasta, have them in sandwhiches, or simply replace regular veg with them. They're easy to incorporate into any meal and a sustainable and cheap way to grow organic greens from the comfort of your own home.
Ready to plant and in date for approx 2 years.
Disclaimer
The seed varieties may vary, but don't worry there will always be 10 grows of especially chosen Organic seed.
For more information on our ingredients policy please see here
Customer Reviews on Trustpilot