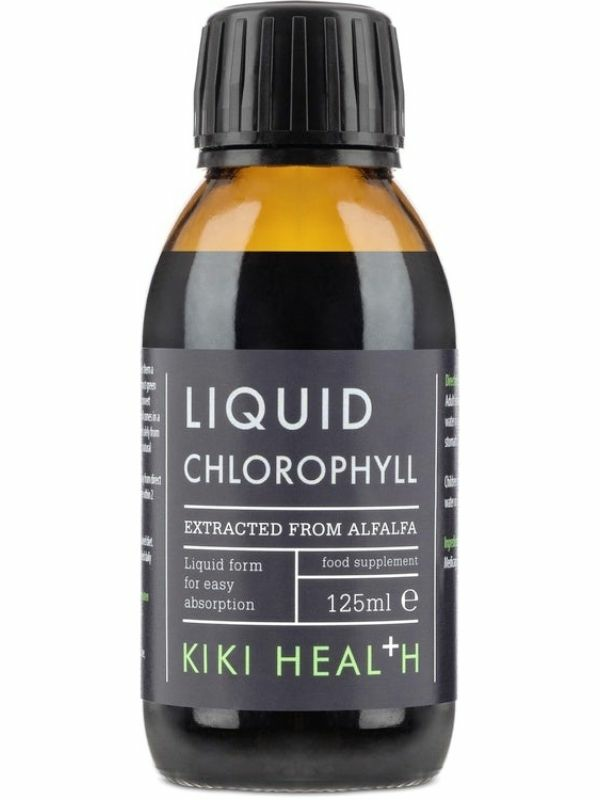 Liquid Chlorophyll 125ml (KIKI Health)
Plant-Based Chlorophyll Liquid
Chlorophyll is one of the most significant and nutritious elements of most green plants, and provides them with their distinctive green colour.
It helps plants to convert sunlight into energy and is rich in a variety of essential nutrients.
This chlorophyll comes in a bio-available liquid form and is an entirely natural, plant-based liquid extracted solely from alfalfa grass without preservatives or artificial colouring, and has a vibrant and natural taste.
Pure extract of the alfalfa plant.
Suitable for vegans and vegetarians.
Plant-based liquid.
No preservatives or artificial colouring.
Non-GMO.
100mg chlorophyll extract per 15ml serving.
No artificial colours, preservatives, sweeteners or fillers.
WARNINGS:
Product may stain.
Food supplements should not be used as a substitute for a varied diet.
Keep out of reach of children.
Do not exceed the recommended daily dose.
STORAGE: Store in a cool, dry place away from direct sunlight. Once opened, store in the refrigerator and consume within 2 weeks.
Directions
Shake well before use.
Adult intake: mix 1 tablespoon (15ml) into water or juice, ideally on an empty stomach. Take 1-3 servings daily.
Children intake: mix 1 teaspoon (5ml) into water or juice.
Chlorophyll Extracted From Medicago Sativa (Alfalfa), Purified Water.
Guaranteed gluten-free • Vegetarian, Vegan.
Customer Reviews on Trustpilot