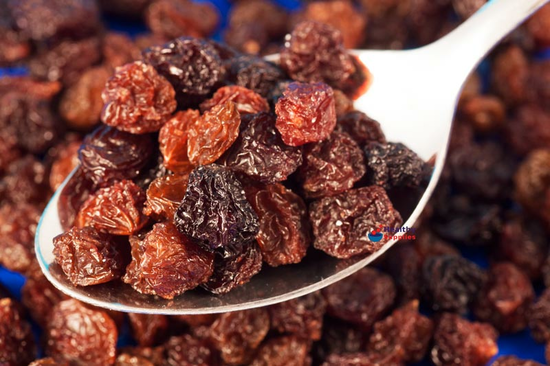 The gourmet raisin - ideal in desserts and cakes.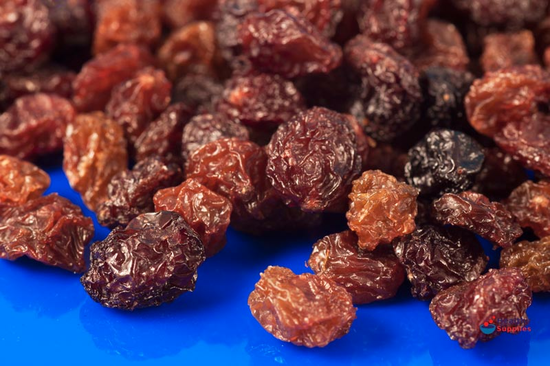 Big, juicy organic flame raisins.
Flame Raisins, Organic 500g (Infinity Foods)
Large, Juicy Raisins
Sweet, ready-to-eat.
Moist and chewy.
Ideal for puddings, muesli, porridge and baking.
Smooth, sweet flavour.
A superior, gourmet raisin.
From the Flame Grape variety.
Organic produce.
The sweetness of these raisins is gentle without the overpowering after taste sometimes experienced with other types of raisins. These raisins are similar in texture to the sultana and are both moist and juicy.
Flame raisins are larger than many raisins and they make the perfect addition to a range of recipes, including muffins, biscuits, puddings and other desserts, flapjacks, porridge and muesli.
Ingredients:
Raisins, Sunflower Oil*.
Organically grown in South Africa
.
For more information on our ingredients policy please see here
*Sunflower oil is used to help stop the raisins sticking to the machine during packing. It is minimal and does not affect the flavour of the raisins.
Nutritional Information
| Typical Values | Per 100g |
| --- | --- |
| Energy | 334kcal |
| Protein | 3.07g |
| Carbohydrates | 75.5g |
| _of which sugars | 60g |
| Fat | 0.5g |
| _of which saturates | 0.06g |
| Fibre | 3.7g |
| Sodium | 11mg |
Organic • Vegetarian, Vegan.
Customer Reviews on Trustpilot