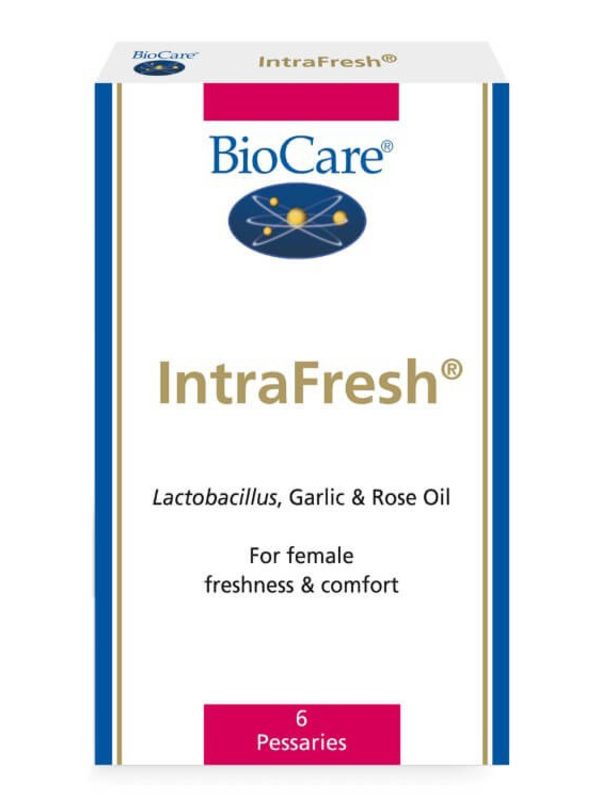 IntraFresh x6 pessaries (Biocare)
This product is temporarily out of stock, but you can try
BV Vaginal Pessaries x7 (Balance Activ)
instead
Email me when this product is back in stock
Intimate Feminine Care
Helps to restore the natural balance of the vagina.
Uses plant extracts & Lactobacillus.
Provides intimate comfort & freshness.
Comes with applicator for ease of use.
Box containing 6 pessaries + applicator.
Each pessary is formed in a soluble wax to ensure stability and to allow uniform dispersion on the vaginal walls. The unique blend of garlic, 'friendly' bacteria and the pleasant scent of rose, contribute to moisture levels and freshness.
Useful after your period.
Ingredients:
PEG-12, PEG-150, Lactobacillus, Allium Sativum (Garlic) Clove Powder, Rosa Damascena (Rose) Flower Oil.
For more information on our ingredients policy please see here
Customer Reviews on Trustpilot