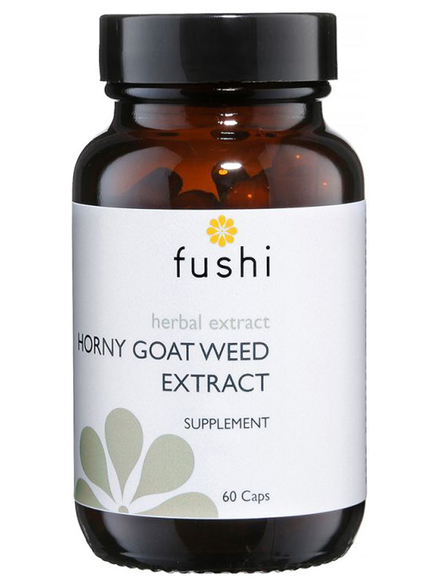 Horny Goat Weed Extract, 60 Capsules (Fushi)
RRP was: £16.00
High Strength Horny Goat Weed Extract
A traditional Chinese medicinal herb.
Naturally contains Icariin, which is the active compound of the herb.
Researched for its benefits of naturally boosting libido.
Contains Fenugreek - known to have antioxidant properties.
Also contains Maca, which is naturally packed with essential nutrients and is known for its reputed fertility-enhancing properties.
Enriched with an amino acid, L-Arginine which has been known to support in the maintenance of healthy circulation.
Made from fresh-ground ingredients, hand-blended and capsulated in Fushi's London workshop.
100% plant-based formula.
Free from fillers, binders, bulking agents, glycerine, solvents, gluten, wheat, lactose, preservatives, artificial colourings or yeast.
No added sugar.
You might also like to try...
Ingredients:
Hydroxypropylmethyl cellulose (capsule shell), Horny Goat Weed Extract 5:1 (Epimedium brevicornum) 95% Active ingredient, Fenugreek 50% Fenusides by UV (Trigonella Foenum Graecum), Maca Powder (Lepidium Meyennii Walp) Maca Root 100%, L-Arginine-Alpha-Ketoglutarate (2:1) Min 98.0%. Icariin content - approx 0.5 – 1%.
For more information on our ingredients policy please see here
RRP was: £16.00
Customer Reviews on Trustpilot
---