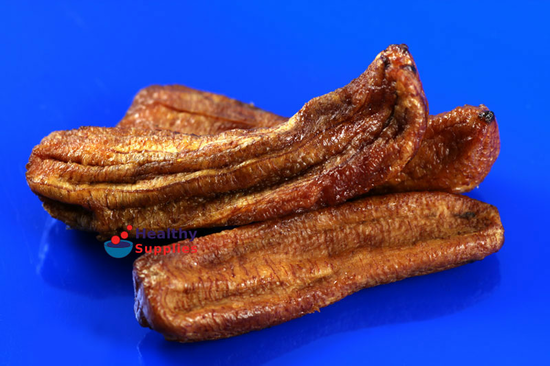 Pure, chewy banana.
Each strip is actually a whole banana!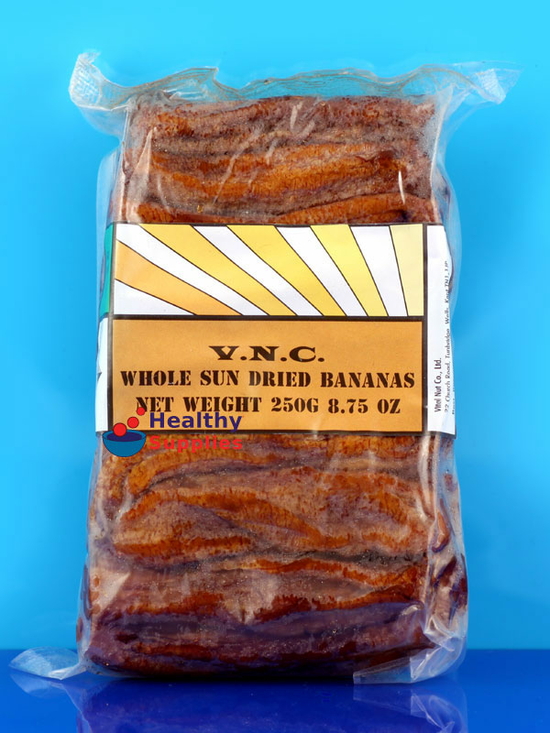 Dried Bananas, Soft, Pure 250g (VNC)
Chewy strips of banana.
Made from pure banana. No sugar added!
250g value pack.
Made from the mini bananas that grow in the East. Each strip is a whole mini banana!
Back by popular demand!
These dried bananas are chewy and contain nothing but banana. They are soft and chewy and not too sweet or sticky. Being 100% pure banana (without the added sugar one normally finds in banana chips), they are an ideal healthy snack.
These bananas are ideal for chopping up and adding to muesli/porridge/breakfast cereal. They are much healthier than the sugared banana chips that one finds in the brand-name cereals!
You might also like to try...
Ingredients:
Banana - no other ingredients.
Produce of Vietnam. For more information on our ingredients policy please see here
Vegetarian, Vegan.
Customer Reviews on Trustpilot
Product Recommendations