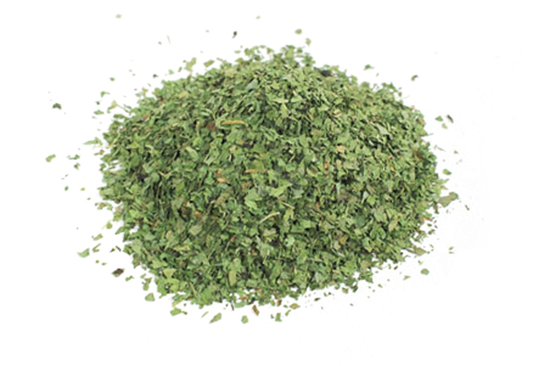 Sprinkle coriander leaves into curries or into naan bread.
Coriander Leaves, Dried 50g (Hampshire Foods)
Coriander leaves work well in curries, where they have a similar taste to
coriander powder
or
coriander seeds
, but with a more leafy texture and less dry.
These dried coriander leaves keep well and stretch a long way. They are ideal for occasional use because they can be stored in the cupboard, and you don't have to buy a fresh lot every time. Add a dash of coriander flavour to curries and sauces with a sprinkling of these coriander leaves.
You can also add these coriander leaves to a naan bread mix. Moisten slightly before mixing a handful into the dough for the naan bread.
Ingredients:
Dried Coriander Leaves.
For more information on our ingredients policy please see here
Vegetarian, Vegan.
Customer Reviews on Trustpilot
Product Recommendations