Medium-sweet cinnamon powder.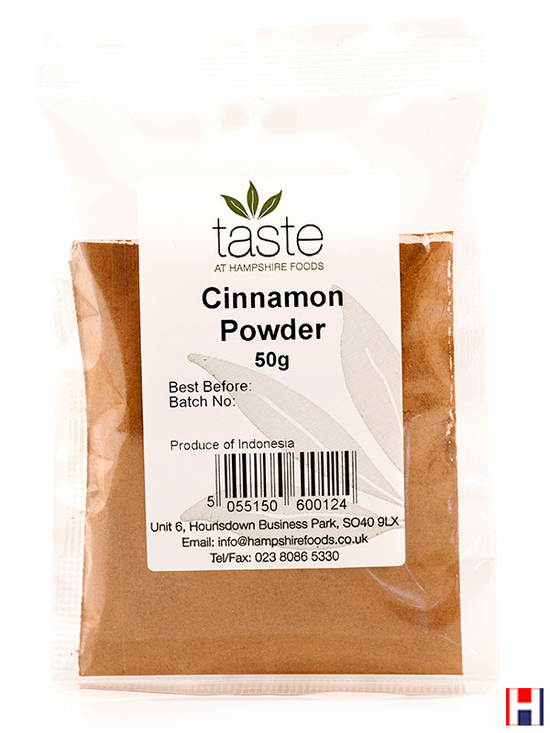 Cinnamon Powder 50g (Hampshire Foods)
Ground Ceylon Cinnamon Powder
Grown in Ceylon.
Warming, sweet flavour.
Perfect for desserts, cake-making, and mulled wine.
Add to curries and stews
50g pack.
You might also like to try...
Ingredients:
Cinnamon powder
Produce of Ceylon. Ground in the UK. For more information on our ingredients policy please see here
Notes
Vegetarian, Vegan.
Customer Reviews on Trustpilot
Product Recommendations