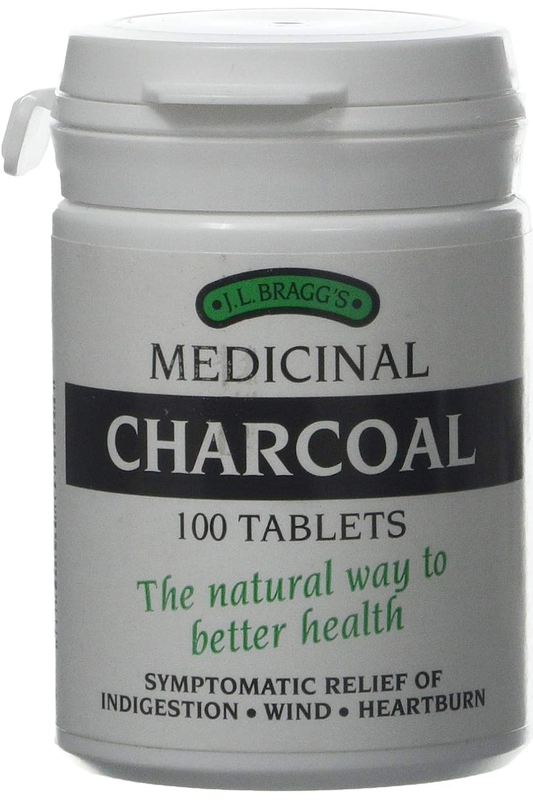 Charcoal Tablets, 100 Tablets (Braggs)
Charcoal Tablets (100 Tablets)
Relieves indigestion, wind and heartburn.
Made with 100 percent natural ingredients.
Vegetarian and Vegan Friendly.
Gluten free; Lactose Free.
Fast relief.
Manufactured in the UK.
Bragg's is the original charcoal remedy and the only licensed medicinal charcoal company in the UK.
Activated charcoal powder BPC1934 at 300mg per tablet, produced from coconut shells. Other ingredients: Icing sugar, potato starch, gum tragacanth, magnesium stearate. (all ingredients are from vegetable sources)
Guaranteed gluten-free • Vegetarian, Vegan.
Customer Reviews on Trustpilot