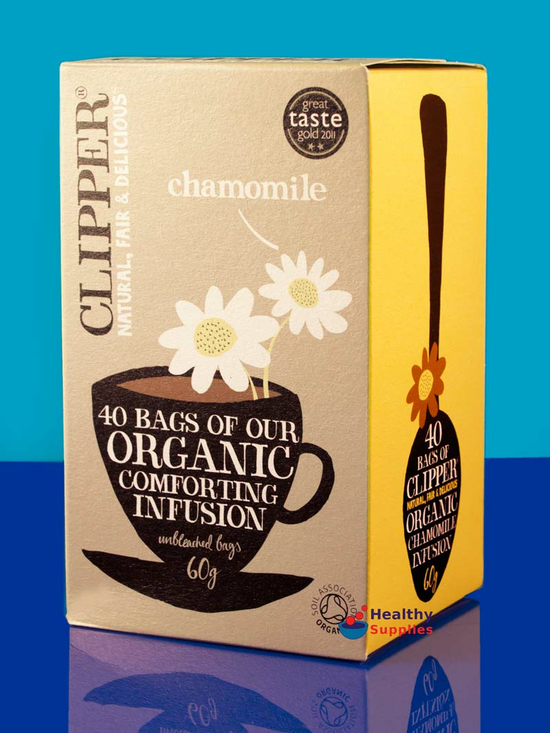 Chamomile Tea, Organic 40 Bags (Clipper)
Organic Chamomile Tea Bags
100% Pure Organic Chamomile.
Soothing, everyday infusion.
Naturally caffeine free.
No added sugar.
Convenient tea-bags.
The mellow flavour and golden colour of a cup of chamomile tea is ideal for starting or ending your day gently. Chamomile tea has a semi-sweet flavour that can be enjoyed without extra sweetening, although a teaspoon of honey can be added if you need boost or to soothe a sore throat.
Chamomile tea can be brewed and added to a fruit jelly mixture as an extra flavouring.
Ingredients:
Organically Grown Chamomile.
For more information on our ingredients policy please see here
From EU and Non-EU Countries
Organic • Vegetarian, Vegan.
Customer Reviews on Trustpilot