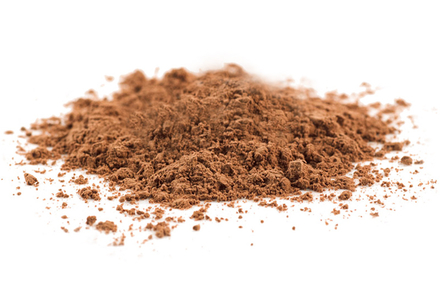 Raw cacao - economy pack.
Our lowest-priced raw cacao powder (per kilo).
This product is temporarily out of stock, but you can try
Organic Cacao Powder (1kg) - Sussex WholeFoods
instead
Last Batch Produced on Tue 21 Apr 2020 12:26. Best before End Mar 2021. Produce of Peru. Packed in the UK.
Cacao Powder, Raw 1kg (Sussex Wholefoods)
Our lowest-priced raw cacao powder (per kilo).
100% Pure Raw Cacao Powder - 1kg
Kilo pack - our lowest-priced raw cacao.
Can be used wherever standard (roasted) cocoa is used.
Fuller flavour than roasted cocoa.
Suitable for cooking & baking.
Naturally high in antioxidants.
Dairy-free, sugar-free, no additives.
Packed in the UK.
1kg pack.
What is raw cacao powder?
Standard
cocoa powder
is the result of extracting the solids from the
cacao bean
. This involves a significant number of steps which can include drying and roasting the beans, before removing the cocoa butter under heat.
This raw cacao powder is a more straightforward, natural product. It is produced by grinding the raw cacao bean, then separating the solids from the oils (cacao butter) before grinding the solids again into a powder. The whole process is performed at a low temperature (below 42 degrees Celsius), thus keeping the cacao powder raw.
The cacao is not modified or processed in anyway (i.e. it is not roasted and not alkalised).
The result is a product with more of the goodness of the bean. Cacao contains natural antioxidants and essential fatty acids. It has the same great taste as cocoa and is used in exactly the same way.
Ingredients:
100% Cacao powder.
For more information on our ingredients policy please see here
Natural clumping may occur.
Nutritional Information
| Typical Values | Per 100g |
| --- | --- |
| Energy | 379kcal |
| Protein | 26.2g |
| Carbohydrates | 34.6g |
| _of which sugars | 0.6g |
| Fat | 11.1g |
| _of which saturates | 2.6g |
| Fibre | 18.1g |
| Sodium | <50mg |
| Salt | <0.1g |
Vegetarian, Vegan.
Our lowest-priced raw cacao powder (per kilo).
Related Categories

---

Cocoa, Cacao and Carob | Healthy Supplies
Healthy Drinks | Healthy Supplies
Hot Chocolate
Cacao Powder
Healthy Supplies Value Range
Customer Reviews on Trustpilot
Product Recommendations
---