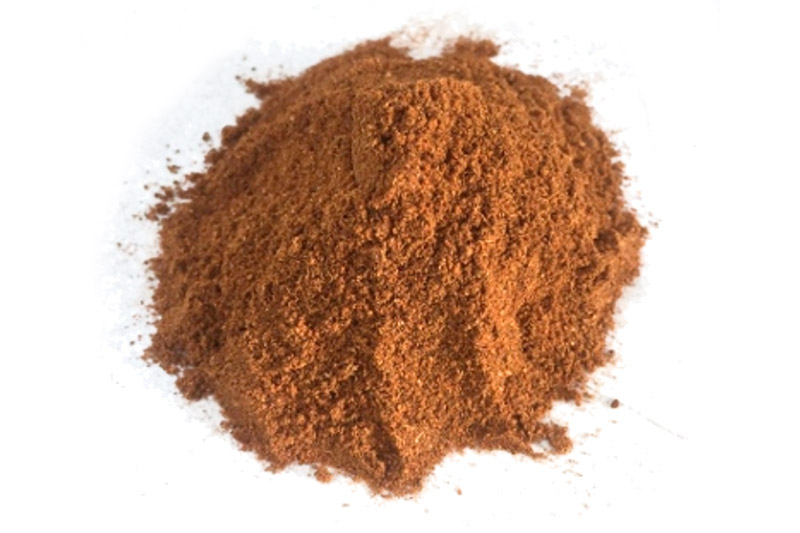 Baharat Spice Mix 50g (Hampshire Foods)
Middle Eastern Seasoning
Highly aromatic, savoury spice blend
Suitable for Tagines and slow cooking.
Use in marinades and meat rubs.
Use in vegetarian cooking for depth of flavour.
This spice blend originates from the middle east and is popular in the Arabian Peninsula, Turkey and Iran. It contains a colourful blend of herbs and spices.
Barahat spice is frequently used to flavour dark meats such as lamb and would also compliment the flavour of any barbecued meat. This blend has no added salt, sugar or any preservatives.
Directions
Baharat seasoning is typically used to rub into meats before cooking. Use one or two teaspoons of seasoning and knead into the meat. You can optionally mix with a little lemon juice in order to adhere the spice to the meat.
As Baharat is spicy rather than just hot, you can use generous amounts for a really flavoursome taste. The flavour of nutmeg and cloves, combined with the smoky paprika flavour, make for an authentic middle-eastern taste.
Baharat is also used in tagine-type meals and can spice up vegetarian meals as well as meats. Use it to liven up chick-peas or as a general barbecue seasoning, or as part of a marinade for skewered meats or vegetables.
Paprika, Coriander, Black Pepper, Cayenne, Cinnamon, Cumin, Cardamom, Cloves, Nutmeg, Pepper, Dill.
Produce of various countries.
Customer Reviews on Trustpilot