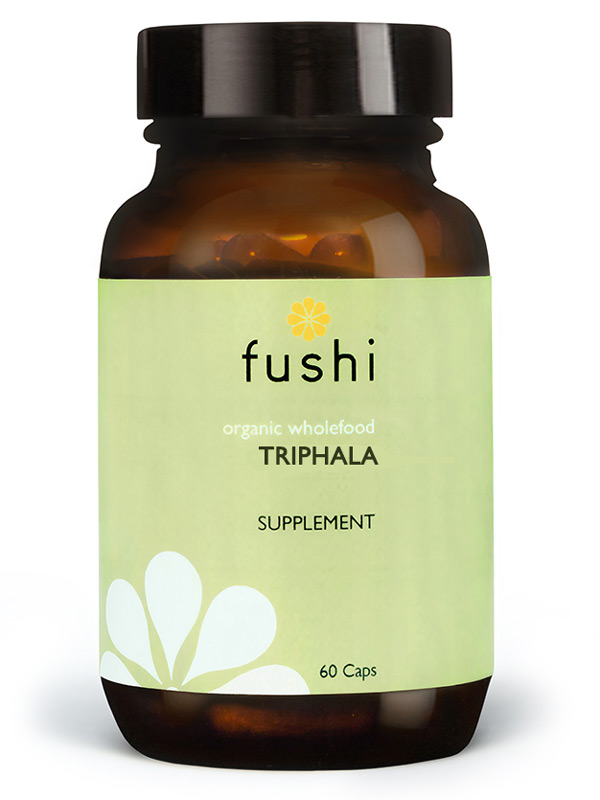 Wild Triphala, Organic 60 Capsules (Fushi)
Organic, Fresh-Ground Triphala in Capsules
Known as Ayurvedic Rasayana or 'life giving' Tonic.
An ancient Ayurvedic formulation that is translated as 'three fruits', and consists of the fruits of the amalaki, bibhataki and haritaki trees.
Made from freshly-ground ingredients from this season's harvest. Capsulated within 1 hour of being ground.
Most used as an overall body tonic thought to be effective in cleansing and detoxifying the system.
Can help to regulate the whole digestive system.
Free from fillers, gluten, lactose, preservatives, artificial colouring, yeast and sugar.
Suitable for vegetarians and vegans.
Triphala Mixed Organic (Triphala - Three Fruits Og) - 520mg/cap.
Organic • Vegetarian, Vegan.
Customer Reviews on Trustpilot