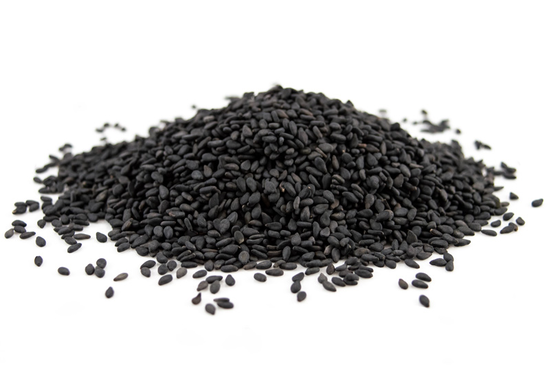 Best Before Date and Country of Origin available on request
Organic Black Sesame Seeds 25kg (Bulk)
Excellent Value Pack
Organic produce.
Black Sesame Seeds.
Packed in Sussex.
25kg bulk bag.
Black sesame seeds are often used in Oriental cooking and impart a deep, savoury flavour that is quite different from the normal, white sesame seeds.
Directions
Black sesame seeds are commonly used to coat sushi rolls. They are also used in stir-fries throughout the East. You can also also grind them up and boil them to make things like
black sesame soup
, though we have not yet tried this recipe!
You can also add these black sesame seeds to seed mixes, just like with normal sesame seeds. They are also good in salads.
Black sesame seeds are mineral-rich, and are commonly taken as a form of dietary supplement. A handful a day will provide nutrients such as iron, magnesium, phosphorus and calcium. In addition, many people take black sesame seeds for improved bowel or circulatory health.
Ingredients:
Organic black sesame seeds. Produce of: Bolivia
For more information on our ingredients policy please see here
Organic.
Customer Reviews on Trustpilot
Product Recommendations