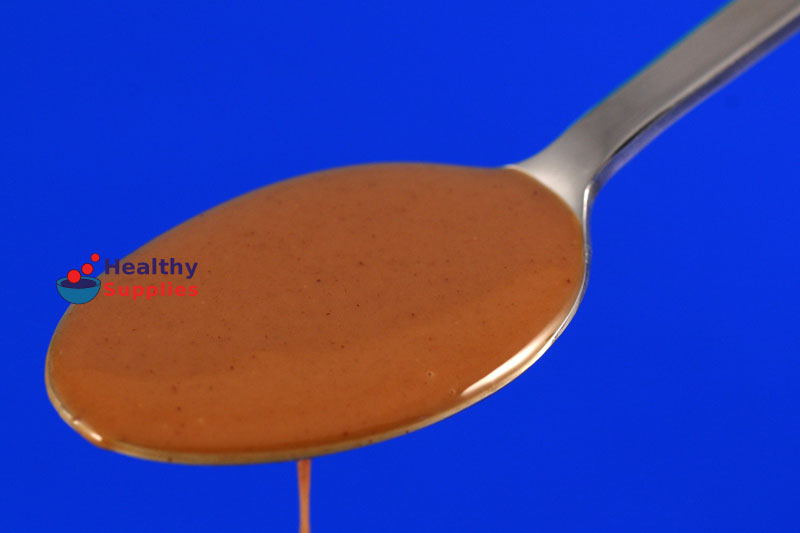 Roasted Hazelnut Butter 180g, Organic (Damiano)
This product is temporarily out of stock, but you can try
Crunchy Hazelnut Butter 170g (Meridian)
instead
Email me when this product is back in stock
Organic Roasted Hazelnut Spread - supremely nutty!
This nut butter is made entirely from roasted, organic Sicilian hazelnuts. It has a thinner, more runny consistency than almond or peanut butter. It is silky smooth with an even colour throughout.
There is no mistaking that this spread is made from 100% top quality hazelnuts, as its depth of flavour will testify. Let a spoonful warm in the mouth and the mellow sweet flavours are then followed by a full-bodied roasted hazelnuttiness. It is actually possible to fool your taste buds into believing that you are eating a chocolate hazelnut spread! In fact, if you would like the real thing then Damiano actually make their own chocolate hazelnut spread called ChocoBella .
Damiano are a family run company who pride themselves in the careful growing, selection and processing of their nuts.
100% Preservative free
100% Lecithin free
Organic hazelnuts, grown and prepared in Sicily
Full-bodied hazelnut taste!
Note that regular nut butters contain added fats to thicken them. This hazelnut butter is 100% pure, meaning that it is of a liquidy consistency, but this is actually an advantage as it's much more spreadable, and it can also be used in a wider range of desserts and drinks.
5 Ways to Use Damiano Hazelnut Butter
Pour over pancakes or toast.
Drizzle through ice-cream or frozen yoghurt.
Use as a pure, sugar-free syrup stirred through porridge.
Stir ¼ - ½tsp into a Latte or Cappucino.
Use as a pure flavouring in baking e.g.: Macaroons, Cookies, etc.
Ingredients:
Organic Roasted Hazelnuts.
For more information on our ingredients policy please see here
Produce of Sicily.
Please note: Oil separation can occur. Please stir gently before use. After opening, keep refrigerated for better taste preservation.
Nutritional Information
| Typical Values | Per 100g |
| --- | --- |
| Energy | 710kcal |
| Protein | 11.59 |
| Carbohydrates | 11.02g |
| Fat | 67.46g |
| _of which saturates | 6.11g |
| Fibre | 6.45g |
Customer Reviews on Trustpilot