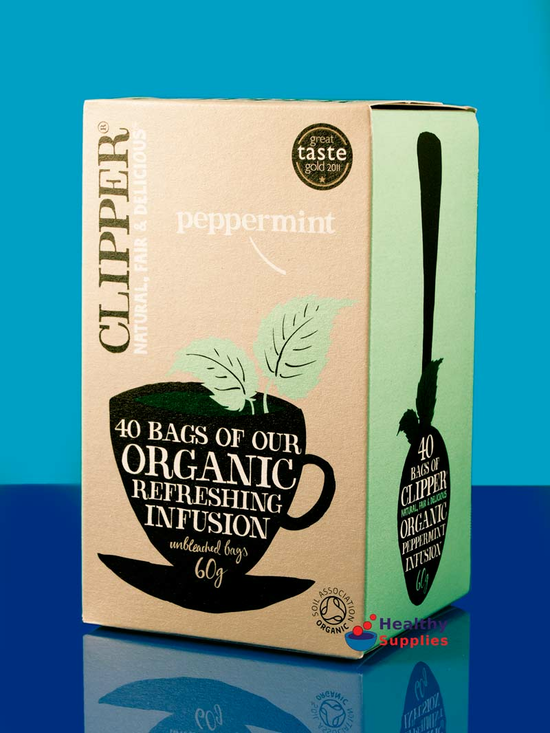 Peppermint Tea, Organic 40 bags (Clipper)
Organic Peppermint Tea Bags
100% Pure Organic Peppermint.
Refreshing everyday infusion.
Naturally caffeine free.
No added sugar.
Convenient tea-bags.
The crisp, cool taste of peppermint tea is ideal for starting your day without caffeine. Peppermint is also naturally calming for the stomach. Enjoy this infusion hot or cold. Tea bags are a perfect for helping you achieve the perfect infusion and are great for those in a hurry. No mess, no fuss.
Peppermint tea can be brewed and added to a fruit jelly mixture as an extra flavouring.
Ingredients:
Organically Grown Peppermint.
For more information on our ingredients policy please see here
From EU and Non-EU Countries
Organic • Vegetarian, Vegan.
Customer Reviews on Trustpilot