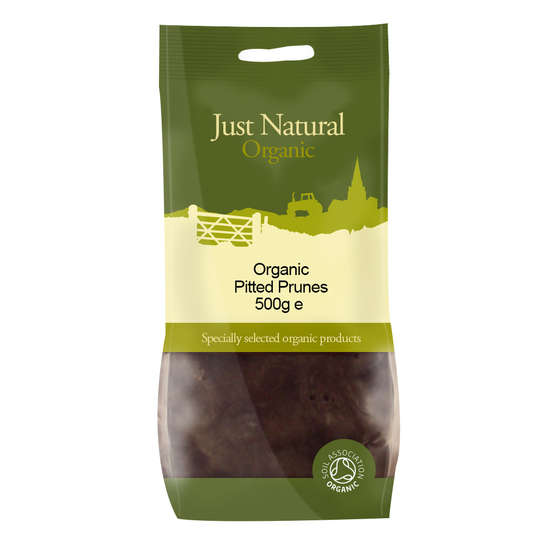 Pitted Prunes 500g, Organic (Just Natural Organic)
Organic Pitted Prunes (500g)
Organic produce.
Pitted prunes.
No added salt or sugar.
Great value for money.
500g bag.
Ingredients:
Organic prunes (pitted)
For more information on our ingredients policy please see here
Please note that sugaring may occur: this is where the natural sugars present in the prune crystallise near the skin. This is normal and does not affect the quality or flavour of the prunes. They still taste lovely! Some other brands of prune contain additives to stop this from happening, but we refuse to sell prunes with additives! Enjoy these prunes as they naturally are!
Organic • Vegetarian, Vegan.
Customer Reviews on Trustpilot