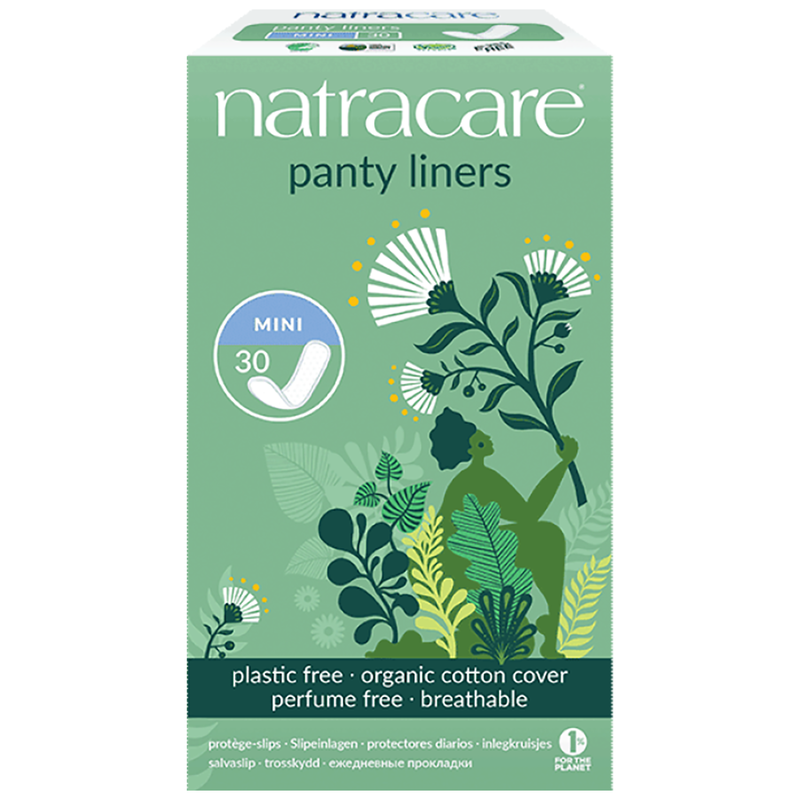 Mini Panty Liners x30 (Natracare)
Mini Panty Liners
Natural and organic mini panty liners for daily wear with sensitive skin. Mini panty liners are straight cut small style with a breathable organic cotton cover next to the skin.
Daily panty liners that are soft, absorbent and shaped for extraordinary everyday comfort.
Gynaecologist recommended and suitable for sensitive skin or those with allergies. Natracare helps reduce your exposure to synthetic materials and ingredients, including plastic, perfume and dyes often found in conventional products.
Certified organic cotton
Made for sensitive skin
Plastic free
GMO free ingredients
No perfumes or dyes
Totally Chlorine Free
Biodegradable & compostable
Product Details
Liner: Certified organic cotton, ecologically certified cellulose pulp, plant starch
Glue: BPA free, medical grade polymer
Packaging: silicone-coated paper peel strip, recycled cardboard
Length: 16cm
30 mini liners per pack
It is possible to compost our panty liners at home. However, if you don't have a compost bin, liners should be disposed of with your regular waste. The packaging is made from recycled cardboard
When to Use
Some people prefer to wear liners every day to protect their underwear from discharge. Panty liners also act as extra protection when using tampons or a menstrual cup. They can also be used at the very beginning or end of a period when your flow is very light.
Customer Reviews on Trustpilot