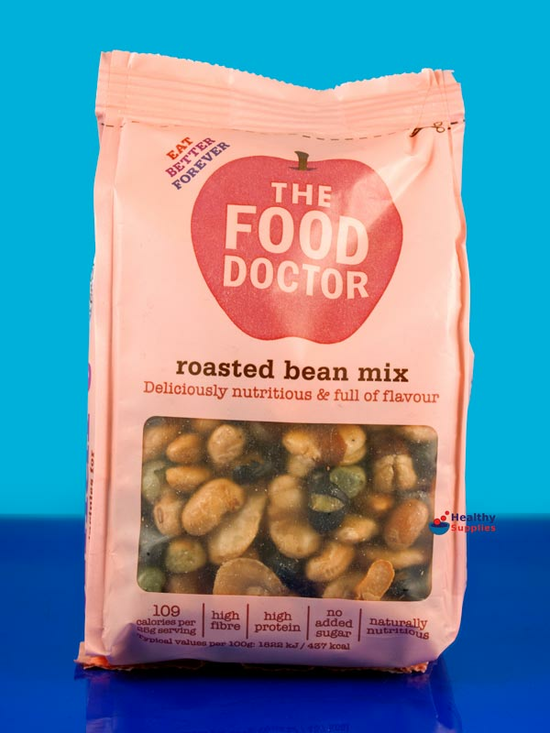 A tub of tasty roasted beans and peas.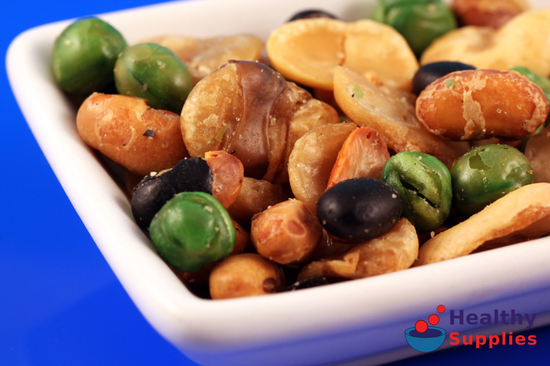 Roasted Bean Mix 200g (Food Doctor)
Dry Roasted Mixed Beans
High Fibre & high in Protein.
Contains various dried beans: Soya, Black, Broad, Split & Peas.
Crunchy, satisfying and lightly salted.
Ideal as a snack in between meals.
Free from; Gluten, Dairy, Sugar, GM, Lactose & Cholesterol.
This Dry roasted bean mix is deliciously crunchy and moreish. It's lightly salted which enhances the flavour. One serving contains 98 calories.
Ingredients:
Soya Beans (20%), Black Beans (20%), Green Peas (20%), Split Broad Beans (19%), Broad Beans with Shell (19%), Salt, Rapseed Oil.
For more information on our ingredients policy please see here
Guaranteed gluten-free • Vegetarian, Vegan.
Customer Reviews on Trustpilot
Product Recommendations