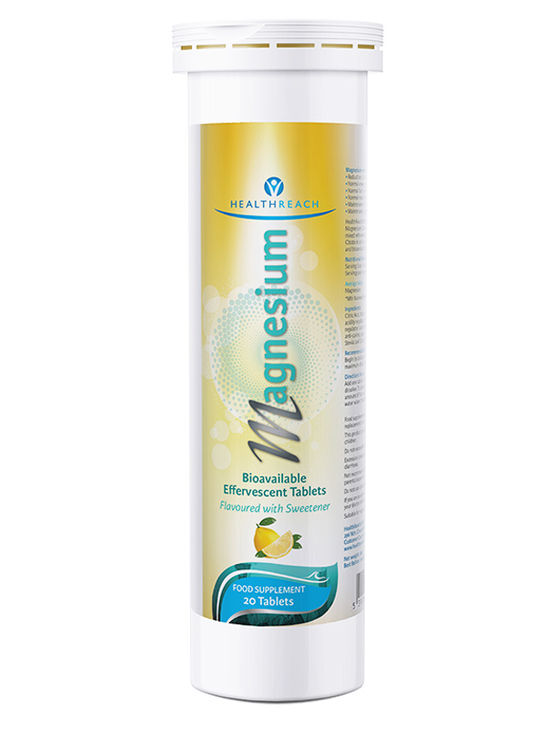 Magnesium Effervescent Tablets 20 (Healthreach)
Bioavailable Effervescent Tablets
An unique proprietary formulation of Magnesium Carbonate and Citric Acid which, when mixed with water, combine to form Magnesium Citrate in an ionic ratio of 1:1 for optimal absorption and bioavailability.
Magnesium can contribute to the reduction of tiredness and fatigue, normal energy-yielding metabolism, normal functioning of the nervous system, normal muscle function, maintenance of normal bones & teeth.
You might also like to try...
Ingredients:
Citric Acid Anhydrous, Magnesium Carbonate.
For more information on our ingredients policy please see here
Recommended Dose:
Take one tablet daily in a glass of water.
Vegetarian, Vegan.
Customer Reviews on Trustpilot