Pure Organic Maca Powder.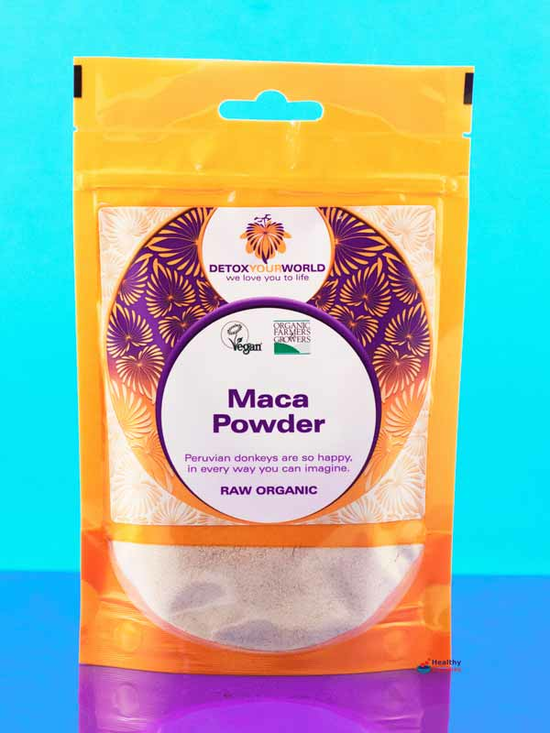 Maca Powder, Organic 100g (Superfoodies)
Organic Maca Powder
A high fibre, high energy, mineral rich supplementary powder.
For sprinkling onto puddings or smoothies.
The maca root (Lepidium meyenii) is grown in the Andes. This powder is dried and ground which retains all the fibre, carbohydrate and mineral content.

Maca's fibrous composition has been linked to the support of healthy digestion. It also contains calcium and iron.
Flavour & Uses
Maca is mildly sweet, though relatively subtle. It is a very fine powder and is sometimes referred to as maca flour. It is easy to add to any dish or drink. Simply sprinkle one or two heaps of powder into a smoothie mix, milkshake, over cereal, into porridge, onto fruit and yoghurt, and even in with savoury dishes.
Ingredients:
Organic maca powder. For more information on our ingredients policy please see here
Organic • Vegetarian, Vegan.
Customer Reviews on Trustpilot
Product Recommendations