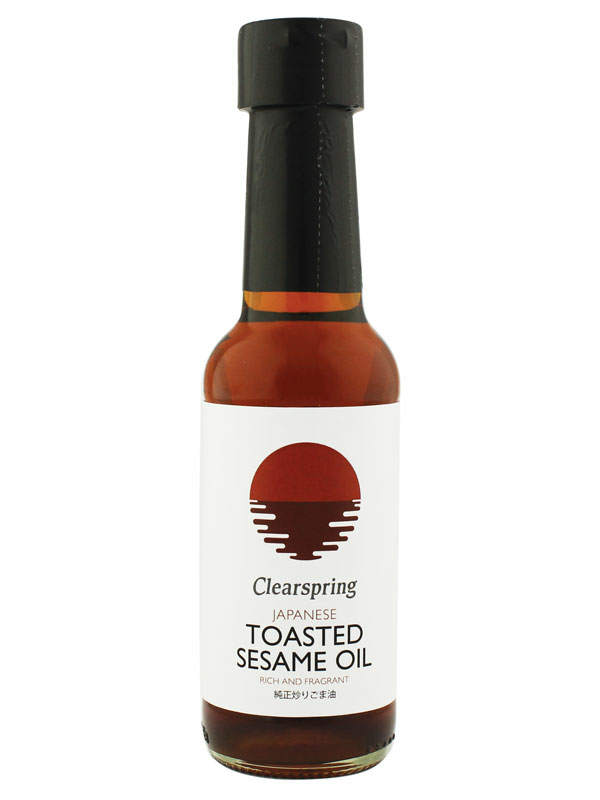 Japanese Toasted Sesame Oil 150ml (Clearspring)
Toasted Sesame Oil
Rich and fragrant oil.
Drizzle over oriental salads.
Add to marinades and stir-fries.
Wheat free & Vegan.
This sesame oil has a delicate, nutty flavour suited to making dressings, marinades and vinaigrettes. The amber coloured oil can also be stirred through a bowl of egg or rice noodles to add flavour and a pleasant texture.
Oil cold pressed from toasted whole sesame seeds.
Produce of Japan
To maintain in peak condition, keep sealed and store in a cool, dark place.
Customer Reviews on Trustpilot