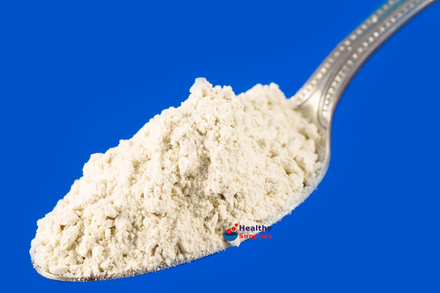 Horseradish Powder 50g (Hampshire Foods)
RRP was: £1.99
Use horseradish powder to make hot or sour dips and sauces.
Can be used instead of mustard in many recipes.
Made from pure horseradish.
Directions
Horseradish powder adds a mustardy "kick" to sauces. Simply add around a half-teaspoonful to white sauces, creamy sauces, coleslaw and salad dressings for extra flavour.
This horseradish powder can be used to make a simple 2-minute horseradish sauce, of the type typically served with roast beef. Make a sauce by mixing cream or mayonnaise with a little white wine vinegar. Add around 3 or 4 teaspoons of horseradish powder, and season to taste with salt, pepper and herbs.
Horseradish powder can be thought of as a milder alternative to mustard. You can even mix it up into a mustard-like paste by mixing a teaspoonful of horseradish powder with a little water and vinegar.
Ingredients:
Horseradish.
For more information on our ingredients policy please see here
Vegetarian, Vegan.
RRP was: £1.99
Customer Reviews on Trustpilot
Product Recommendations