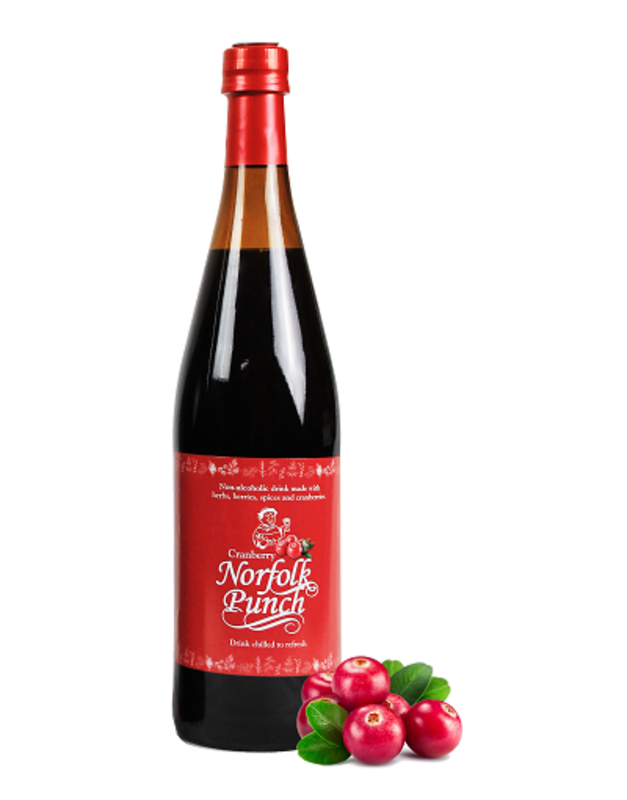 Cranberry Flavour Herbal Drink 700ml (Norfolk Punch)
Email me when this product is back in stock
Cranberry Flavour Herbal Drink
Norfolk punch infused with cranberries.
Sweet flavours with subtle hints of spice, berries and herbs.
Based on a traditional medieval recipe.
Enjoy hot or cold.
Non-alcoholic.
700ml bottle.
Black sugar (molasses), honey, lemon juice, pure cranberry juice, alder leaf (alnus glutinosa), alehoof (glehoma hereracea), angelica (angelica archangelica), bay leaf (laurus nobilis) ,camomile (matricaria chamomilla) , carraway (carum carvi) , cinnamon (cinnamomum zeylanicum) , clove (eugenia caryophyllata) , daisy (bellis perennis) , dandelion (taraxum officinale), dock (rumux crispus), elder berry (sambucus nigra), elder flower (sambucus nigra), fennel (foeniculum vulgare), feverfew (tanacetum parthenium), ginger root (zingiber officinale) , grape skin (vitis vinifera), hops (humulus lupulus), lemon balm (melissa officimalis), lime flower (tilia europoea), lime leaf (tilia europoea), liquorice (glycyrrhiza glabra), meadowsweet (spiraea ulmira), nutmeg (myristica fragrans), peppermint (mentha piperita), poppy (papaver somniferum), rosemary (rosmarinus officinalis) , samphire (crithmum maritimum), thyme (thymus vulgaris), vervain (verbena officinalis), water.
Customer Reviews on Trustpilot