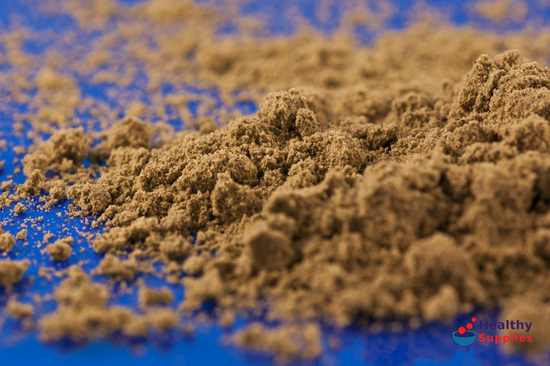 Pure Hemp Protein.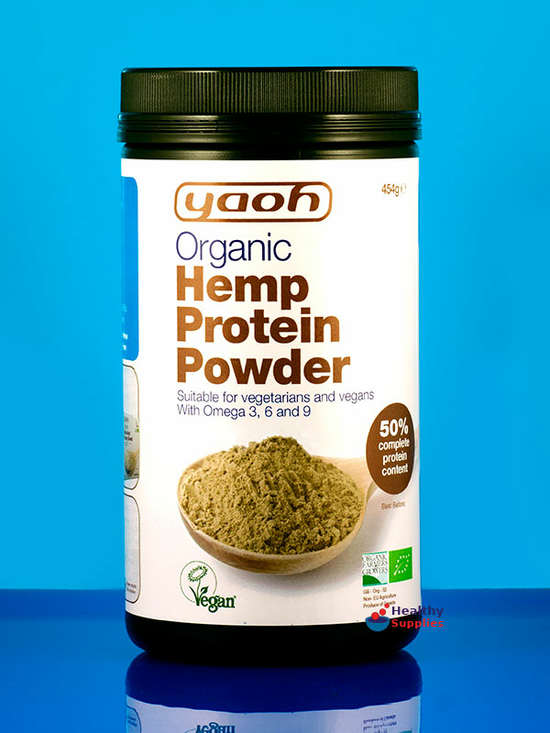 Hemp Protein Powder, Organic 454g (Yaoh)
Hemp Protein Powder is an amazing source of protein. This organic hemp protein powder from Yaoh is 49% protein and ideal for including in shakes and smoothies. It is also ideal for convalescents who want a more natural source of protein.
This hemp protein powder is also very tasty. It has a nutty taste and a smooth, fluffy consistency. You can even eat it directly off the spoon for an extra protein boost.
Hemp protein powder has a great nutritional profile: containing Essential Fatty Acids as well as Calcium, Copper, Vitamin E, Zinc, Iron, Phosphorus, Magnesium, Manganese and other minerals and trace minerals.
The powder provides highly digestible vegetable protein including Edestin and Albumin. This hemp protein is also a source of complete protein containing all the Essential Amino Acids. These make it perfect for vegetarians and vegans, as well as a great addition to everyone's diet.
Very high protein - 49%.
Organic, raw and vegan.
Gluten-free.
Ideal for sportspeople, muscle gain and convalescence.
Add to smoothies, soups or just eat directly.
Actually quite tasty!
Ingredients:
Pure Organic Hemp Powder.
100% certified organic. Grown & milled in Canada. For more information on our ingredients policy please see here
Nutritional Information
| Typical Values | per 100g |
| --- | --- |
| Energy | 400kcal |
| Protein | 50g |
| Carbohydrates | 25g |
| _of which sugars | 4g |
| Fat | 11g |
| _of which Omega 6 | 6g |
| _of which Omega 3 | 2g |
| _of which Omega 9 | 1g |
| _of which monosaturates | 1g |
| Fibre | 18g |
| Sodium | 0g |
Organic • Guaranteed gluten-free • Vegetarian, Vegan.
Customer Reviews on Trustpilot
Product Recommendations