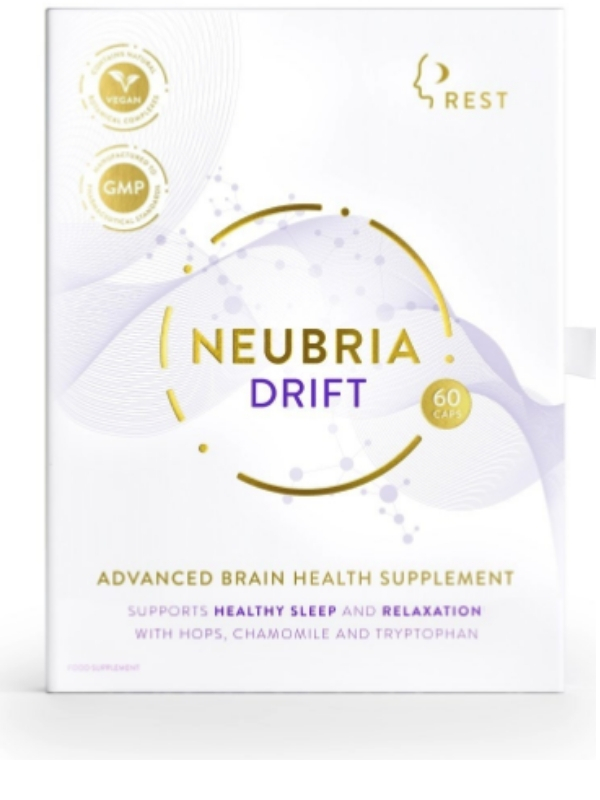 Drift, 60 Capsules (Neubria)
Advanced Brain Health Supplement
May support natural healthy sleep and relaxation.
Contains 4 natural sleep-inducing plant extracts: Lemon Balm, Hops, Chamomile and Saffron Extracts as well as L-Tryotophan and Magnesium.
Magnesium can help decrease cortisol, a stress hormone that can keep you up at night, and promote the relaxation of your muscles giving you a calm sleepy feeling.
Informed Sport Registred - certified free from WADA banned substances.
Vegan.
Magnesium (Magnesium Bisglycinate), L-Tryptophan, Capsule Shell (Hydroxy Propyl Methyl Cellulose), Lemon Balm Extract (Carrier: Maltodextrin, Rice Starch), Hops Extract; Chamomile Extract, Magnesium Stearate, Saffron Extract, Vegan Vitamin D3 (Cholecalciferol-Carrier: Sucrose, Modified Starch, Maltodextrin), Folic Acid (5-methyltetrahydrofolate).
Customer Reviews on Trustpilot