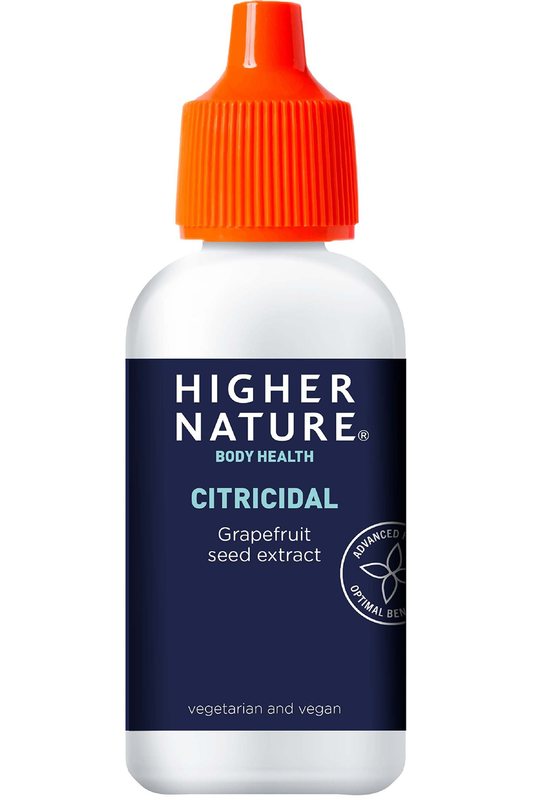 Citricidal liquid 100ml (Higher Nature)
Grapefruit seed extract.
Made with organically grown grapefruits.
Can help support a healthy digestive system.
Grapefruits are naturally rich in antioxidants and essential oils.
Suitable for vegans.
Add to juice or water.
100ml.
Directions
Do not use undiluted. Dilute 5-10 drops in 100ml of water or juice, stir thoroughly. Consume 30 mins before or 2 hours after meals, 1-3 times a day (children over 8 years, half dose) or as your health professional advises. Do not exceed recommended daily intake. Food supplements should not be used as a substitute for a varied and balanced diet and healthy lifestyle.
Grapefruit seed extract concentrate. 10 drops typically provide 108mg of grapefruit seed extract
Customer Reviews on Trustpilot