Elaine Livingstone's Carob Mush.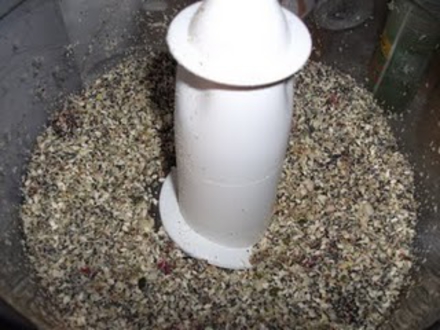 Mixing the seeds and fruit...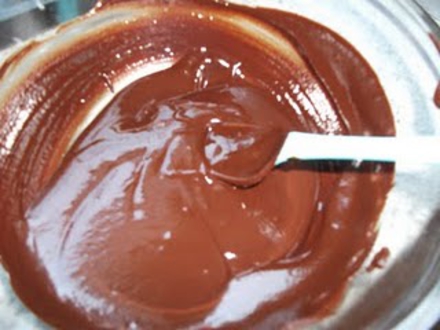 Melting the carob bars....
Carob Mush, broken into little squares.
Elaine's Crunchy Carob Mush - Recipe
Recipe and photograph contributed by Elaine Livingstone
Ingredients:
Directions
Put pumpkin and sunflower seeds into a liquidiser and mush; add raisins and cranberries and mix again to break down the dried fruit slightly. Place into a bowl and stir in poppy seeds and sesame seeds. (this makes it a slightly less choking hazard for young children, if you donít want to mush ingredients down they can be used whole to the same effect)
In a separate bowl place the carob broken into squares, add sunflower spread and molasses and melt in the microwave for 2-4 mins until soft and stir together, stir in dried ingredients until well mixed.
Place into a baking tin lined with cling film (makes it easier to remove) and cut into 1 inch squares, leave to cool then break into squares. This makes approx. 30 squares.
This is difficult to eat in large quantities as it is very heavy. It is healthy as it is full of iron, magnesium, calcium, copper, potassium, omega 3's etc. I use to like giving this to food allergy children as they often lack some of these essential vitamins due to the restrictions placed on them.
This recipe can also be found on Elaine's Blog.
---
Customer Reviews on Trustpilot
---