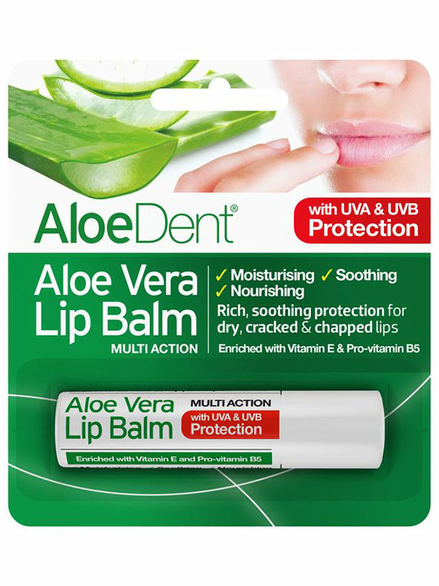 Aloe Vera Lip Balm 4g (Aloe Dent)
RRP was: £3.29
Multi-Action Aloe Vera Lip Balm with Tea Tree and Lysine. Rich, soothing protection for dry, cracked and chapped lips. Formulated with Aloe Vera gel to soothe and moisturise the lips. Containing Lysine, as essential Amino Acid, which promotes healthy lips. Medicated formula with Tea Tree and Menthol. Total sun-block to protect from the sun's harmful UVA and UVB rays. Enriched with Vitamin E.
You might also like to try...
Georganics

Natural & eco-friendly oral care products.
For more information on our ingredients policy please see here
Vegetarian.
RRP was: £3.29
Customer Reviews on Trustpilot