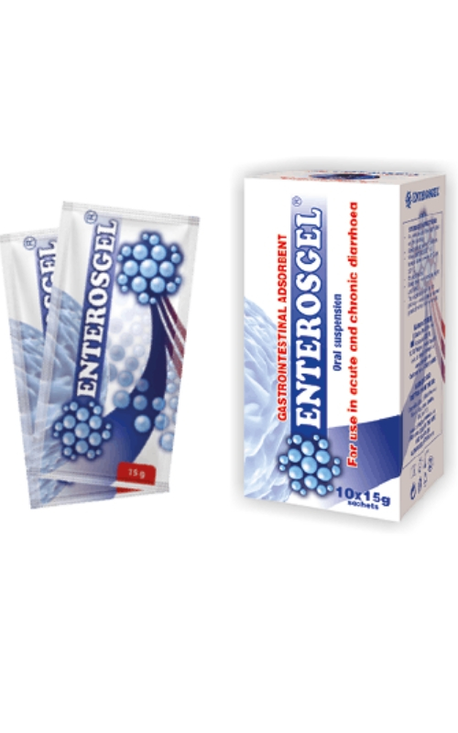 Enterosgel Intestinal Toxin Absorbent, 10x15g (Enterosgel)
Enterosgel Intestinal Absorbent Gel (10x15g Sachets)
Gastrointestinal toxin absorbent gel.
Developed to bind allergens, toxins, other harmful substances in the gastrointestinal tract.
Can be used as an ancillary treatment for diarrhoea.
Perfect for aiding those suffering from IBS-D or gastroenteritis.
Non-allergenic.
Free from artificial additives.
Gluten-free.
10x15g gel packets.
You might also like to try...
Directions:
Dilute in 50-200 ml of water or another liquid of room temperature and drink 1-2 hours before or after a meal or taking medications.
Dosage:
Age: Child 3-6 years old, Dosage: 1 teaspoon or 5g, How Often: 3 times a day Age: Child 7 - 14 years old, Dosage: 2 teaspoons or 10g, How Often: 3 times a day Age: 15+ and adults, Dosage: 1-1,5 tablespoon or 15 to 22.5g, How Often: 3 times a day
Ingredients:
70% Polymethylsiloxane 30% Purified water.
For more information on our ingredients policy please see here
Keep out of reach of children.
Customer Reviews on Trustpilot