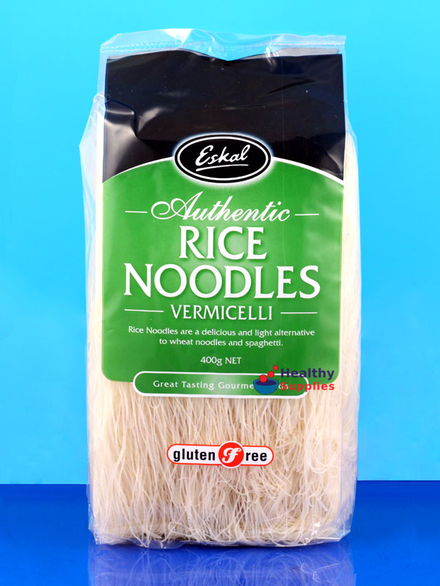 Vermicelli Rice Noodles 400g (Eskal)
Easy Cook Rice Noodles
A great alternative to spaghetti.
Gluten free.
Free from salt and preservatives.
Vermicelli noodles are very thin, brittle noodles used commonly in Thai and Chinese cooking. The pack comes in "nests" of vermicelli that are easy to pull apart and add to dishes.
Vermicelli is suitable for stir fries and broths.
Directions
Put noodles in boiling water or soup for 5 minutes. For deep fried noodles, place into hot oil. Remove when the noodles are puffed, crispy and white.
Ingredients:
Rice 90%, Water 10%.
Guaranteed gluten-free • Wheat-free • Vegetarian, Vegan • Dairy-free.
Related Categories

---

Rice Noodles
Eskal
Top Five Noodle Recipes!
Customer Reviews on Trustpilot
Product Recommendations
---