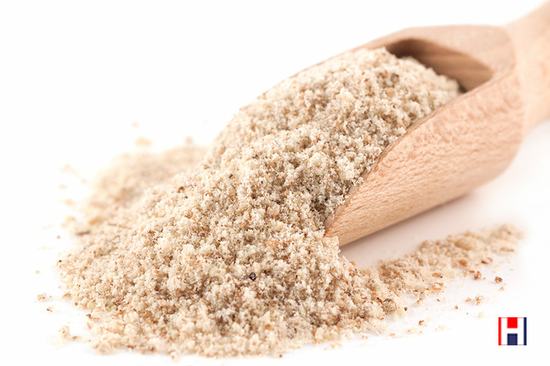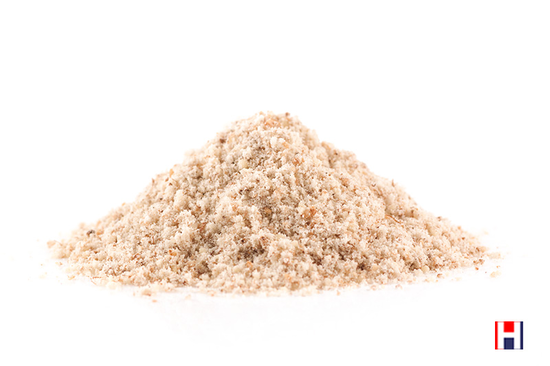 Tiger Nut Flour, Organic 500g (Sussex Wholefoods)
Organic Ground Tigernuts
Organic produce.
Naturally gluten-free, rich in fibre.
An excellent source of good fats and minerals.
Adds a natural sweetness to baking.
Use in no-bake brownies, energy balls and desserts.
No added sugar, flavours or preservatives.
Add a few tablespoons to smoothies or porridge for taste and nutrition.
500g pack.
The tigernut is a very versatile and little known ingredient found in many parts of the world including West and Central Africa. It is actually a tuber harvested from a plant called the yellow nutsedge, a plant which became popular for its tubers in Spain during the Moorish Empire.
Tigernut flour is a fantastic alternative to wheat flour, and has a beautiful nutty sweetness as its natural sugar content is higher than most flours. This makes it far less necessary to add extra sugar when baking biscuits or cakes - so itís excellent for diabetics and for health-conscious bakers who donít want to sacrifice taste.
Itís also perfect to sprinkle over cereal, porridge and yoghurt. You can also use the ground tigernuts as a superfood powder in a smoothie. The tigernut flour does not require cooking, so you can use it to thicken and/or to sweeten desserts, dips and all manner of uncooked recipes.
Ingredients:
Organic Tiger Nuts [
Cyperus Esculentus
].
For more information on our ingredients policy please see here
Prepared in Spain, Produce of Niger/Bukino Faso.
Nutritional Information
| Typical Values | Per 100g |
| --- | --- |
| Energy | 496.80 kcal |
| Protein | 4.58g |
| Carbohydrate | 63.60g |
| _of which sugars | 21.83g |
| Fat | 24.90g |
| _of which saturates | 5.01g |
| _of which unsaturates | 19.83g |
| Fibre | 33.04g |
| Sodium | 0.020g |
| Calcium | 14mg |
| Phosphorus | 270mg |
| Iron | 2.6mg |
| Magnesium | 105mg |
| Zinc | 2.0mg |
| Iodine | <0.1mg |
| Potassium | 915mg |
| Copper | 0.27mg |
| Manganese | 1.4mg |
Organic. Packed in a factory that also handles nuts, soya, sesame, eggs, milk, mustard, celery, wheat and gluten.
This product is temporarily out of stock.
Customer Reviews on Trustpilot
Product Recommendations