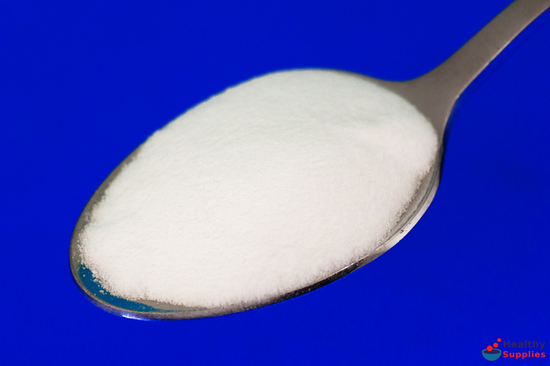 Sweetleaf Stevia.
Organic and Natural Stevia Sweetener Tub 92g (SweetLeaf)
Stevia Powder - no other sugars added
Beware! Some Stevia sweeteners on the market have added sugars such as Maltodextrin mixed in with them to pad them out and make them go further. This is not necessary as Stevia is already super sweet.
Sweetleaf contains only Inulin, a natural soluble vegetable fibre, which is actually good for your tummy and Stevia extract. That's it!
Suitable for diabetics
Organic.
Zero Calories
Zero Carbohydrates
Zero on the Glycemic Index
230 servings per tub*
For baking: 2 Tablespoons of SweetLeaf = 1 cup of sugar.
Ingredients:
Inulin Soluble Fibre, SweetLeaf Sweetener.
For more information on our ingredients policy please see here
This is pure stevia, in the sense that no other sweeteners or flavourings are added. Soluble fibre is added to make it easier to spoon out, and adds no calories and does not affect the flavour.
*Serving Size = ⅛ of a teaspoon.
Nutritional Information
| Amount Per Serving | |
| --- | --- |
| Energy | 0kcal |
| Total Fat | 0g |
| Saturated Fat | 0g |
| Trans Fat | 0g |
| Cholesterol | 0g |
| Sodium | 0g |
| Total Carbohydrates | 0g |
| Dietary | 0g |
| Glycemic | 0g |
| Protein | 0g |
Organic • Vegetarian, Vegan.
Customer Reviews on Trustpilot
Product Recommendations