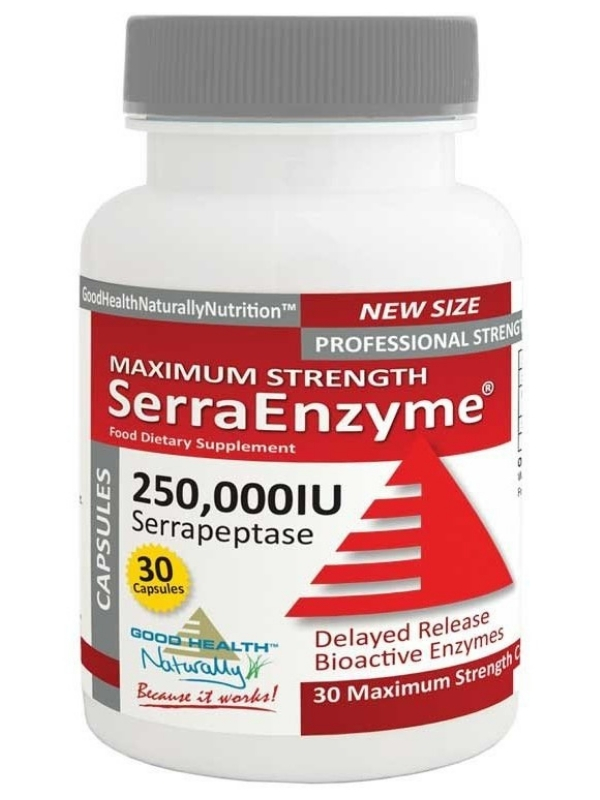 Maximum Strength SerraEnzyme 250,000iu, 30 Capsules (Good Health Naturally)
Email me when this product is back in stock
Maximum Strength SerraEnzyme Supplements (30 Capsules)
Max Strength Serrapeptase supplements.
Originally derived from friendly bacteria.
Serrapeptase can aid in improving the body's healing processes.
Also has anti-inflammatory properties.
Delayed-release to ensure optimum small intestine release.
30 Capsules.
Directions
Take 1-3 capsules up to 3 times daily on an empty stomach. More can be taken if required.
Serrapeptase, microcrystalline cellulose, hypromellose, water, gellan gum (delayed release capsule). Keep out of reach of children.
Customer Reviews on Trustpilot