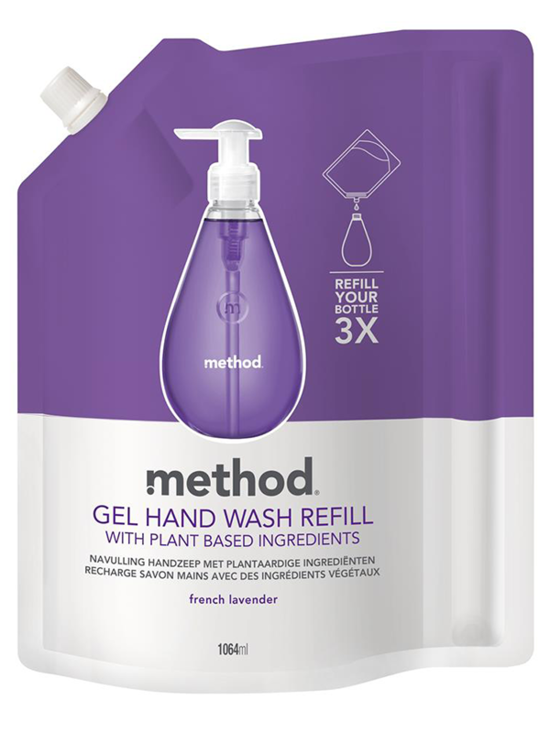 Gel Hand Wash Refill Lavender 1L (Method)
This product is temporarily out of stock.
Refill not Landfill
Glasses are better half-full. Hand wash bottles, too. Better yet, totally full. And for that, we offer this refill. It's full of enough gel hand wash to refill your bottle almost 3 times (2.8x to be exact). Plus, this handwash is made with a biodegradable formula powered by plant-based cleansers and other thoughtful ingredients, and without parabens or phthalates. So fill 'er up. Because the only thing worse than insufficiently clean hands is employing pants-wiping as an interim solution.
French lavender: is there really any other kind? this enchanting medley of lavender, bergamot, purple sage + chamomile is like a brief respite to the french countryside. Incidentally, to the exact coordinates where the sun always shines + all of your cleaning fantasies come true.
You might also like to try...
Beauty

Discover clean beauty with Healthy Supplies!
For more information on our ingredients policy please see here
Vegetarian, Vegan.
This product is temporarily out of stock.
Customer Reviews on Trustpilot