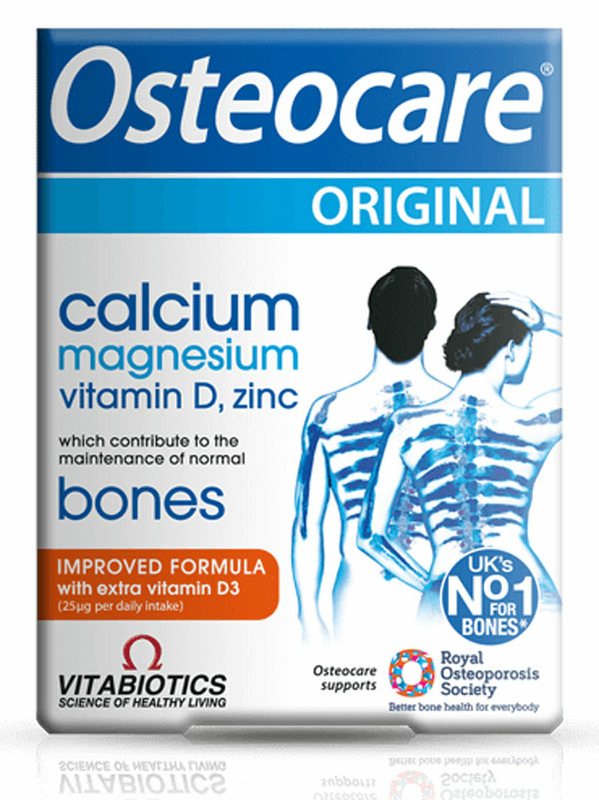 Osteocare Original 90 Tablets (Vitabiotics)
Email me when this product is back in stock
Improved formula with extra vitamin D3.
Osteocare Original is the UK's no.1 bone health formula and has been scientifically developed on the basis of the very latest research to provide a rich source of calcium and co-factors including vitamin D which helps with the normal absorption of calcium by the body.
Calcium is crucial to everyone. So Osteocare Original is scientifically developed to complement your dietary intake at every stage of life.
Provides 100% NRV (Nutrient Reference Value) of Calcium, Zinc and Copper.
Calcium, magnesium, vitamin D and zinc which contribute to the maintenance of normal bones.
Developed based on the latest research with an optimum level of 25 µg Vitamin D3.
UK's No.1 bone health supplement brand.
For more information on our ingredients policy please see here
Customer Reviews on Trustpilot