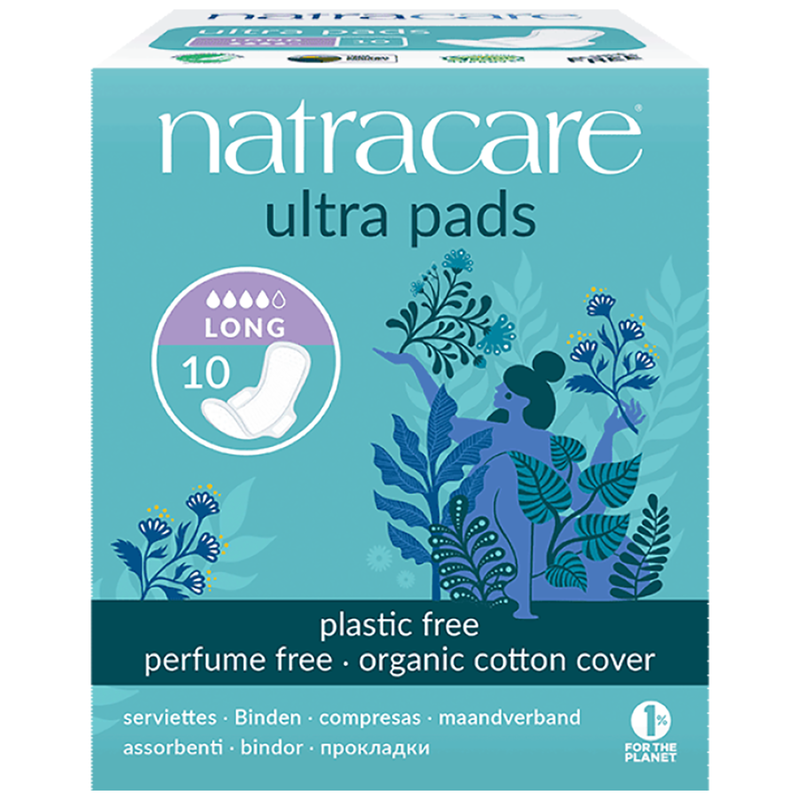 Ultra Pads, Long with Wings x10 (Natracare)
Pad for Extra Heavy Flow
Slimline pad with wings.
For extra heavy flow.
Breathable, organic cotton cover.
No perfumes, plastics or synthetics.
Non-chlorine bleached.
Made from renewable and sustainable materials.
Biodegradable and compostable.
x10 Pads, individually wrapped.
Natracare sanitary pads with wings, to help keep the pad in place. These longer length pads are designed for extra heavy flow. With their organic cotton cover, your intimate areas can breathe and irritation is minimized.
The pads come individually wrapped in a fully biodegradable GM-free plant starch material. Discreet enough to keep a spare or two in your bag, whilst out-and-about.
Enjoy a comfortable period, safe in the knowledge that the waste is not going to stick around in the environment for decades, but will safely and fully biodegrade.
Customer Reviews on Trustpilot