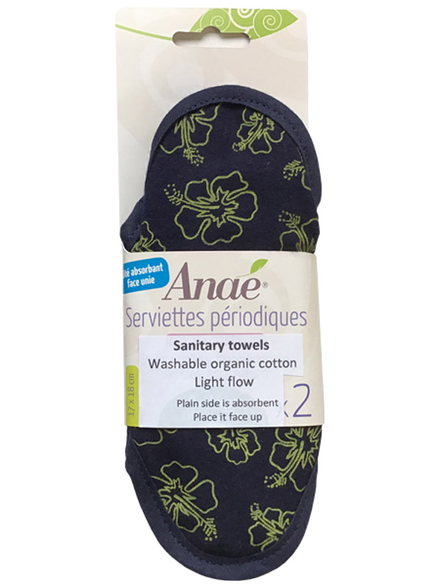 Light Flow Cotton Washable Sanitary Towels x2 (Anae)
RRP was: £17.39
Reusable Mini Cotton Sanitary Towels
Eco-friendly sanitary pads in a beautiful hibiscus design.
Suitable for light flow.
Perfect fit and support thanks to its anatomical cut and shape.
Made using 2 layers of 100% absorbent cotton fleece and safe, waterproof film (without phthalate or bisphenol).
Size: 17 x 18cm.
You might also like to try...
Ingredients:
Cotton*, waterproof polypropylene film.
* Ingredients from organic farming. For more information on our ingredients policy please see here
RRP was: £17.39
Customer Reviews on Trustpilot
---