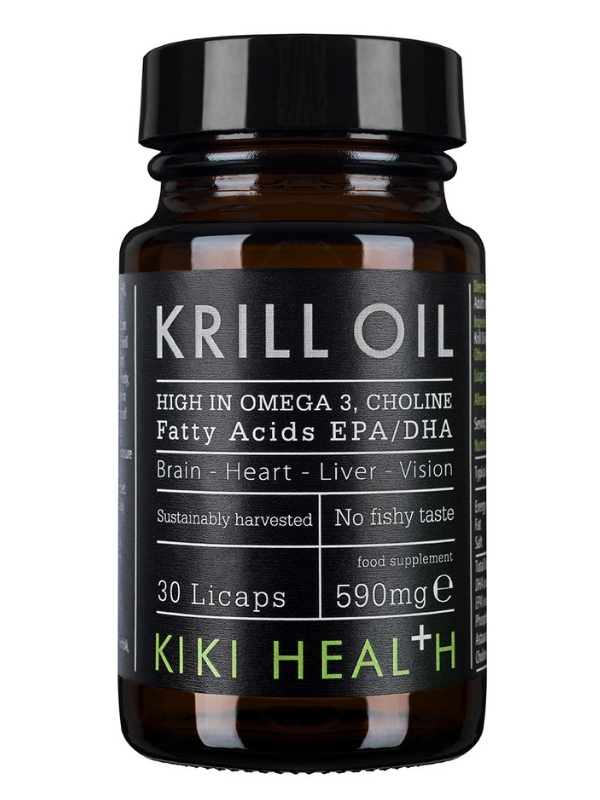 Krill Oil 30 Softgel capsules (Kiki Health)
Soft Gel Krill Oil Capsules
High in Omega 3 Fatty Acids EPA/DHA.
Sustainably harvested in the pristine Antarctic waters.
Manufactured using low temperatures and efficient fractionation methods that remove unwanted salts and contaminants.
Supports heart health
Easy to swallow Licaps will not leave you with any unpleasant reflux or aftertaste.
30 soft gel capsules.
Directions
Adults intake one – two (1 – 2) capsules daily.
Krill Oil (crustacean) (Euphausia superba) Other Ingredients: Astaxanthin Licaps Capsules: Piscene (fish) gelatin and water.
Customer Reviews on Trustpilot