| | |
| --- | --- |
| Health Benefits Of Walnuts | |
4 health benefits of walnuts (and how to include them in your diet)
It is scientifically proven that walnuts are among the most nutritious foods to include in your diet. Walnuts are a good source of healthy fats, fibre, vitamins and minerals, as well as encouraging healthy digestion and weight control. Many of us choose to adopt a healthy diet by cutting back on snacks in between meals; however if you do find yourself tempted for a small pick-me-up, walnuts are one of the most nutrient-dense snacks there is. As well as being tasty and widely available, walnuts have a host of health benefits.
What are the health benefits of walnuts?
---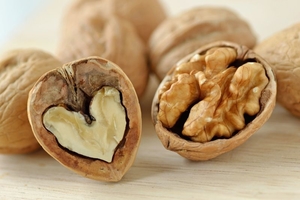 1. Walnuts help keep your heart healthy
According to a recent
study
, walnuts support a healthy heart. People with diets high in walnuts have reduced cardiovascular risk factors and lower rates of cardiovascular disease. Another study by the same researchers showed that walnut-enriched diets led to lower cholesterol than other diets. Nuts have long been a staple of the Mediterranean diet, which is considered a 'heart-healthy' diet. There is
evidence
that enriching a 'heart-healthy' diet with nuts further increased the blood pressure benefits of that diet. Furthermore, the
British Journal of Nutrition
found that those who ate nuts more than 4 times a week reduced their risk of coronary heart disease by up to 37%.
---
2. Walnuts are a super source of antioxidants
Nuts are generally a healthy food group, but walnuts have the
highest antioxidant
activity of them all. This is a result of the high levels of Vitamin E, melatonin and polyphenols (plant compounds) in the papery skin of walnuts. This means that they help prevent oxidative damage, such as the build up of LDL (harmful) cholesterol.
---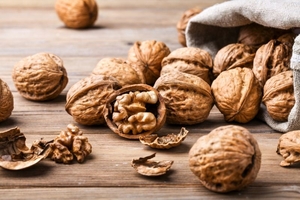 3. Walnuts are incredibly rich in omega-3s
Nuts are a great plant source of omega-3s in general, but walnuts are by far the richest in omega-3s. They provide an amazing 2.5g omega-3 fats per 28g serving, which is significantly more than any other nut. Omega-3 from plant sources, also known as alpha-linolenic acid (ALA) is an essential fat for a healthy diet. You should eat 1.1 and 1.6g of ALA daily to maintain a healthy heart – a daily serving of walnuts is enough to achieve that.
---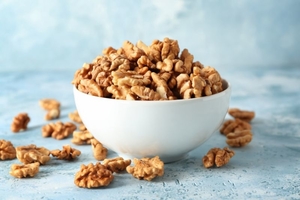 4. Walnuts are good for weight-control
Despite being high in healthy fats and energy rich, there is
strong evidence
to suggest that walnuts do not cause weight gain. This makes them an ideal crunchy, flavourful snack alternative for those on a weight-controlled diet.
---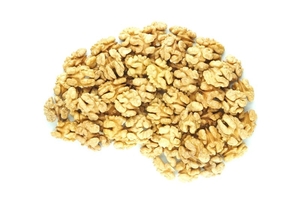 How to include walnuts in your diet
Walnuts are readily available and easy to incorporate into any diet. They have a mild flavour that complements both sweet and savoury dishes and are delicious to eat as they are. Healthy meal ideas using walnuts:
Walnut and spinach pesto spaghetti
Walnut and beetroot salad
Mushroom and walnut risotto
Blueberry and walnut crumble
---
Customer Reviews on Trustpilot
---