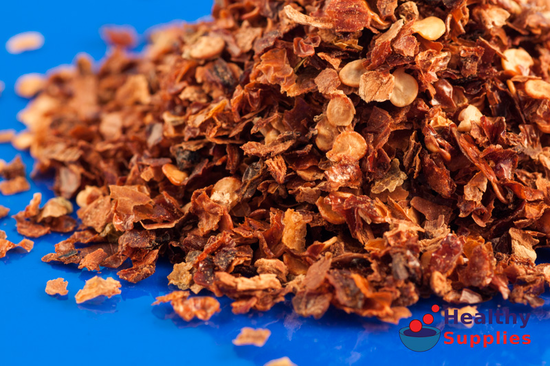 Super hot chilli flakes.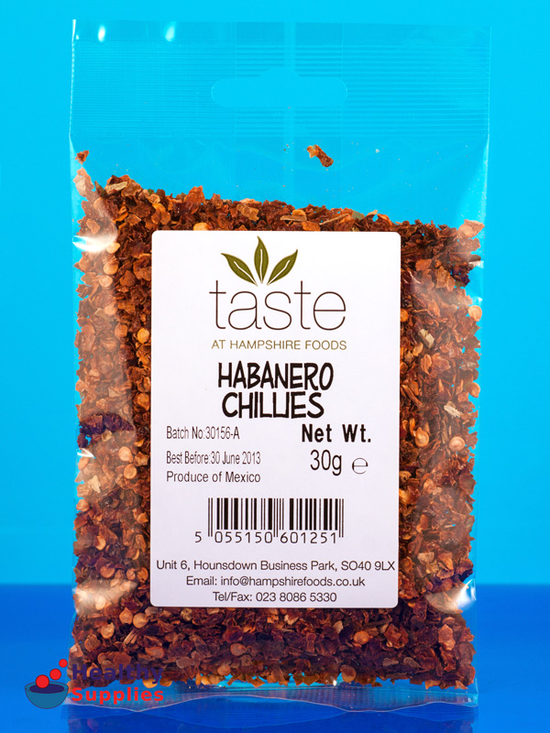 Crushed Habanero Chillies 30g (Hampshire Foods)
Habanero Chillies - Experiment with the hot stuff!
Habanero Chillies come from the Capsicum Chinense variety of Chilli plant. These chillies have a heat level ranging from 100.000 to 350.000 on the Scoville Scale.
If you love really hot food then you should try adding these to your cooking. For example:
Mix into home made burgers, meatballs, falafel and veggie sausages.
Sprinkle into dips and sauces.
Add some flakes to your favourite bottle of oil to make super-charged chilli oil.
Ingredients:
Habanero Chillies
Produce of Mexico. For more information on our ingredients policy please see here
Vegetarian, Vegan.
Customer Reviews on Trustpilot
Product Recommendations