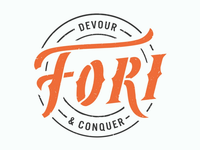 Fori are smashing into the health snack scene with their delicious savoury snack bars. High in protein and Paleo-inspired, Fori bars are a meat based savoury alternative to sweet snack bars.
They are made with the finest grass-fed and free range meat, dried fruit and seeds, using age old techniques to provide superior sustenance.
These snack bars are perfect for refuelling after a work out or as a meal on the go!
Customer Reviews on Trustpilot
Product Recommendations