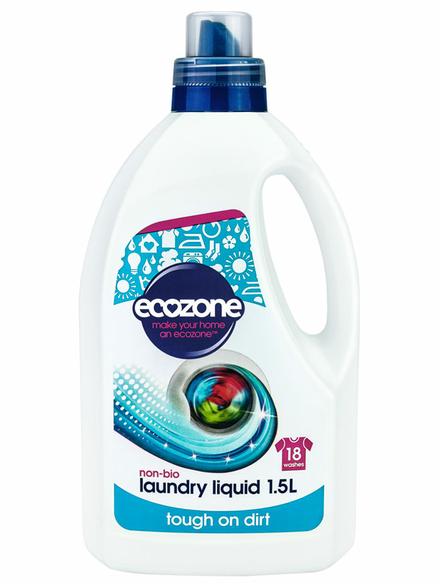 Non-Bio Laundry Liquid 1.5L (Ecozone)
RRP was: £6.99
Non-Bio Laundry Liquid
Non-biological and non-toxic laundry detergent.
Cleans stains and dirt naturally.
Free from petrochemical derived cleaning agents.
Free from artificial preservatives and dyes.
Scented with essential oils.
Not tested on animals.
Vegan.
You might also like to try...
Directions:
Dose straight into laundry liquid compartment of your washing machine.
Do not pour directly onto fabrics.
Ingredients:
Aqua, Alcohol, Lauryl-Myristyl Polyglucoside, Sodium cocoate, Sodium laureth sulphate, Acrylic copolymer, Parfum, Sodium citrate, Alanine, N,N-bis(carboxymethyl)-, sodium salt (1:3).
For more information on our ingredients policy please see here
RRP was: £6.99
Customer Reviews on Trustpilot