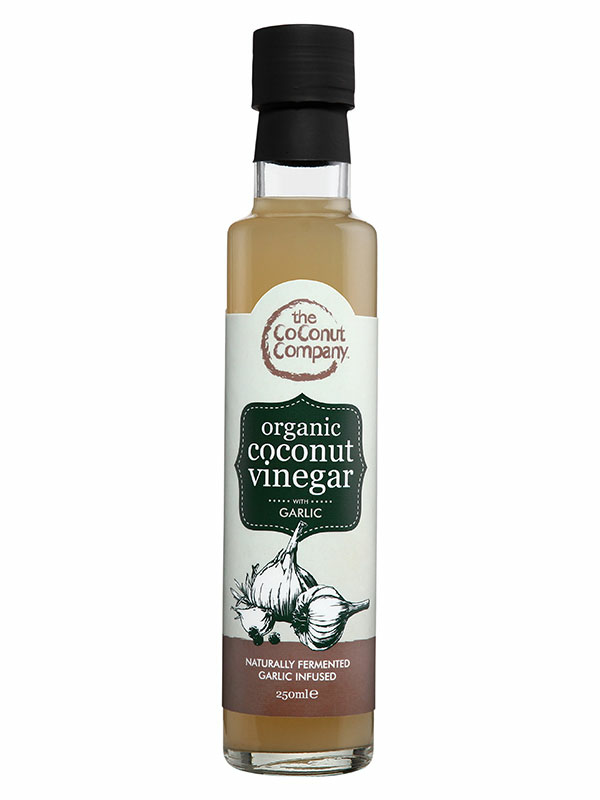 Coconut Vinegar with Garlic, Organic 250ml (The Coconut Company)
Email me when this product is back in stock
Raw, Natural and Organic
Infused with Garlic.
Derived from the raw sap of the coconut blossom.
Naturally fermented for a minimum of 10 months.
100% natural, no preservatives or artificial additives.
With an abundance of minerals and amino acids.
Sourced ethically, farmed organically.
Gluten-free.
Dairy-free.
Directions
Just use in place of normal vinegar in marinades, dressings and sauces. Also can be mixed with water for an easy way to enjoy the benefits.
Ingredients:
Organic Coconut Sap, Garlic.
For more information on our ingredients policy please see here
Customer Reviews on Trustpilot