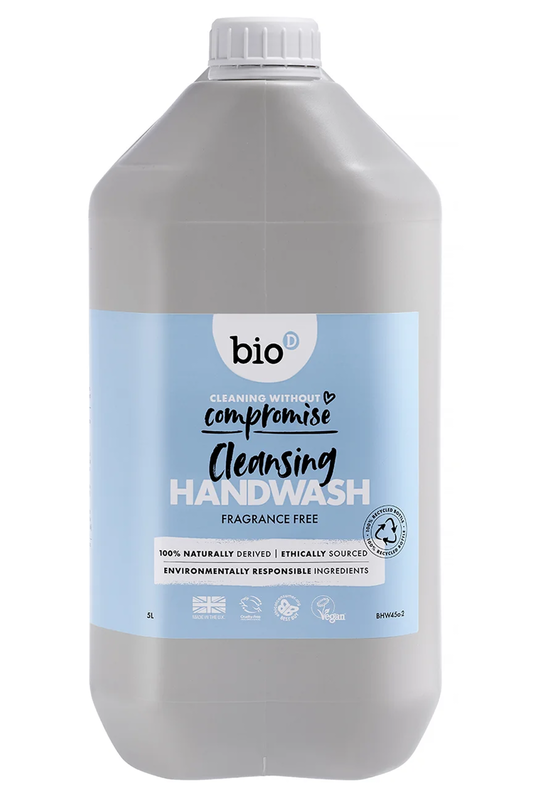 Fragrance Free Cleansing Hand Wash 5L (Bio-D)
Fragrance-Free Sanitising Hand Wash
If fragrance isn't your thing, but you still want the assurance of clean, germ-free hands (and who doesn't?), then you need to get them on this, fast. This fast-acting favourite is tested to BSEN1276 (food grade standard) - it neutralises 99.9% of harmful bacteria including E.coli, Salmonella and MRSA, while still being gentle on skin.
100% naturally derived
Plant based gentle formulations
No MIT, BIT, or MI
Directions
Wet hands and apply one pump of soap. Wash hands for a minimum of 15 seconds, and then rinse with clean warm water.
Aqua, Sodium Laureth Sulfate, Cocamidoproopyl Betaine, Sodium Chloride, Lactic Acid, Citric Acid
pH 4.05
Customer Reviews on Trustpilot