De Rit Organic Chantarelles:
easy to use as they are ready-hydrated.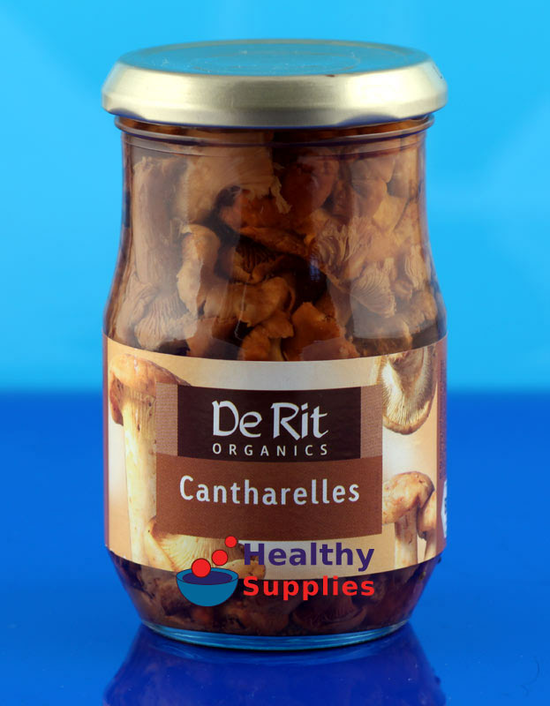 Organic Chanterelle Mushrooms 250g (De Rit)
Chanterelle mushrooms are a rich and highly-prized mushroom. These chantarelles are ready-cooked and ready to eat, and can be used in salads or quick snacks, as well as in cooking main meals.
Directions
These Chanterelle mushrooms can be eaten straight out of the jar, with no need to cook. They are ideal for salads, as you can just put them straight in. Also use in stir-fries, soups, and snack-type-foods such as cheese toasties. Popular within Europe and Asia alike.
Drain before use. Once opened, keep refrigerated.
Ingredients:
Chanterelle mushrooms*, water, sea salt, food acidulant (citric acid, ascorbic acid).
* denotes organically-farmed produce. For more information on our ingredients policy please see here
Organic • Vegetarian, Vegan.
Customer Reviews on Trustpilot